Fans of choppers celebrated when the 1980 Harley-Davidson FXWG Wide Glide was introduced.
Motorcycle Image Gallery
Harley had introduced the idea of the "factory custom" back in 1971 with the FX Super Glide, but went one step further when it brought out the 1980 FXWG Wide Glide.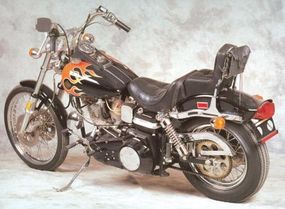 This bike truly had a chopper appearance, with a flamed Fat Bob fuel tank and wide-spaced fork tubes embracing a 21-inch spoked front wheel.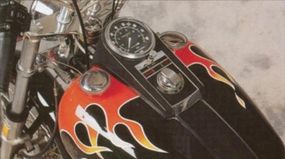 A stepped saddle, forward-mounted brake and shift pedals, bucket-style headlight, pull-back handlebars, and bobbed rear fender completed the look.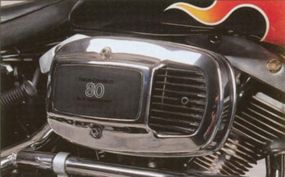 Powering the Wide Glide was Harley's 80-cubic-inch Big Twin -- a fact advertised by the "ham can" air cleaner that substituted for the oval air cleaner used on the 74-inch V-twin.
To learn more about Harley-Davidson and other classic motorcycles, see:
Harley-Davidson Motorcycles

Chopper Profiles

Classic Motorcycles