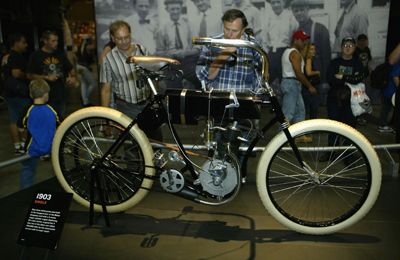 The very first motorcycle was built in 1885, but the first Harley-Davidson Motorcycle, pictured here, was built in 1903. See a modern motorcycle on the next page.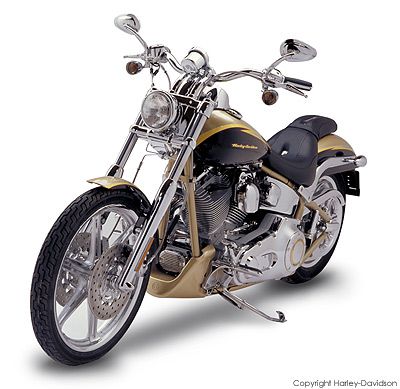 The layout of the modern motorcycle has remained fundamentally unchanged since 1914. Check out a Harley-Davidson engine next.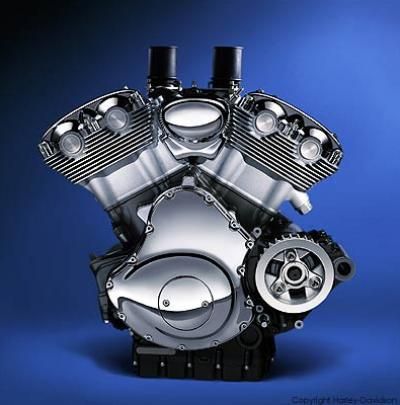 The V-twin gets its name from the fact that the two cylinders form a V shape, such as the classic Harley-Davidson V-twin. Can you name two type of street bikes?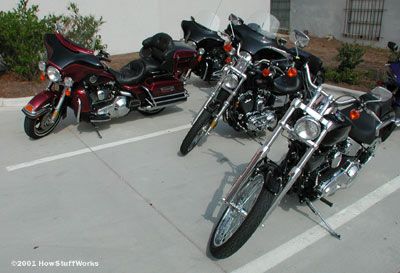 Street motorcycles generally come in two forms -- touring motorcycles and cruisers. On the next page is one example of a touring motorcycle.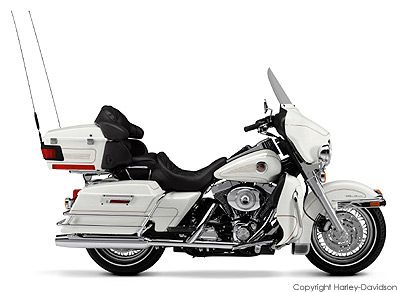 Touring motorcycles are specially designed for long-distance travel. The next type of motorcycles are designed for high speeds.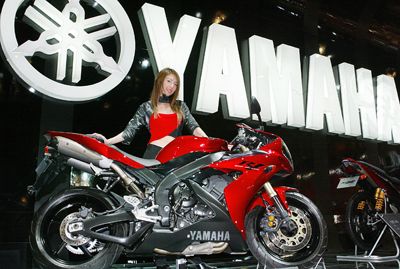 Sport bikes like the Yamaha R1 have a lot of power and superb handling. See another popular sports bike in the next picture.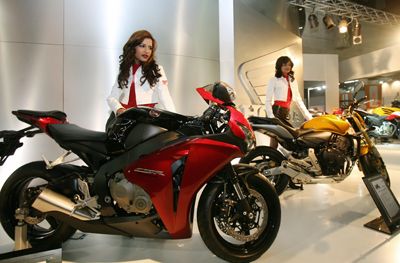 A sport bike like the Honda CBR 1000 has high-grip tires and powerful brakes. Take a look at a BMW motorcycle engine next.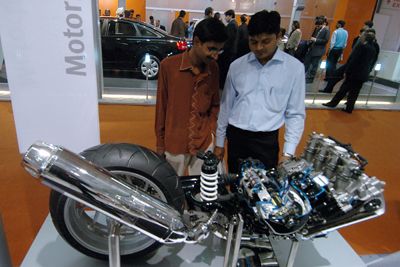 A prototype engine of a BMW motorcycle displayed at an auto show. On the next page is a motorcycle racer in action.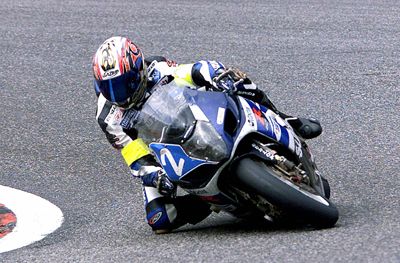 Grand Prix motorcycles are high-performing bikes designed specifically for racing at high speeds on closed courses. What kind of motorcycle can perform outrageous jumps?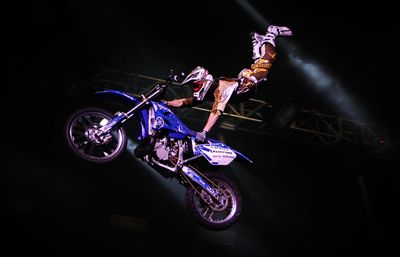 Off-road bikes, like motocross bikes and dirt bikes, are designed to handle jumps, bumps and other obstacles found on closed racing courses or woodland trails. See the future of motorcycles next.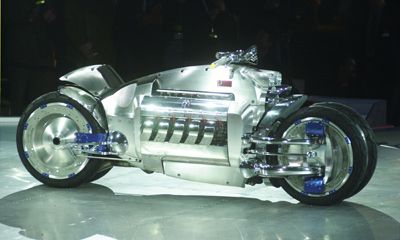 The Dodge Tomahawk concept vehicle has a massive 500-horsepower Viper V-10 engine. To learn more about motorcycles, see How Motorcycles Work.