Benefits: Fuel economy
Drawbacks: Higher initial cost, complexity
A combination of high gas prices, an increased awareness of the environment among drivers, and government regulations raising fuel economy and emissions standards have forced engines to "go green" more than ever before. One of the biggest engine improvements used to boost efficiency in recent years is the hybrid engine.
Hybrids were an obscure a decade ago, but now everyone knows how they work -- an electric motor is partnered with a traditional gasoline engine in order to achieve high fuel economy numbers, but without the "range anxiety" of an electric engine, where the driver always wonders what will happen when a charge runs out.
The Toyota Prius remains the top selling hybrid car in America. It boasts a 1.8-liter four cylinder engine coupled with an electric motor that produces 134 horsepower. At low speeds, the electric engine acts alone, meaning the car does not use gas at all. At other times, it assists the gasoline engine. The whole package gets about 50 miles per gallon (21.3 kilometers per liter) in both the city and the highway [source: AOL Autos].
Hybrids like the Prius represent the latest evolution in internal combustion technology. While their benefits come in the form of fuel efficiency, there are some drawbacks as well. Hybrids have a higher initial cost than their non-hybrid counterparts, and some have argued that gas must be much more expensive than it is now (unbelievable as that may sound) before the driver recoups the extra cost of the hybrid car.
However, it's clear that engines are trending towards reduced emissions and greater fuel-efficiency. While electric-only cars are becoming more common, it's clear the internal combustion engine isn't going anywhere quite yet. It will simply continue to evolve to be better and better, just like it has since the days of the Model T.
Related Articles
Sources
AOL Autos. "Best Selling Hybrids: November 2010." (June 17, 2011) http://autos.aol.com/gallery/best-selling-hybrid/

Autropolis.com. "Variable Valve Timing." (June 17, 2011) http://www.autotropolis.com/wiki/index.php?title=Variable_valve_timing

Bosch, Robert. "The Common Rail Diesel Injection System Explained." Swedespeed.com. (June 17, 2011) http://www.swedespeed.com/news/publish/Features/printer_272.html

Bowman, Zach. Pushing Air: More Power Through Forced Induction. DriverSide.com. (June 15, 2011) http://www.driverside.com/auto-library/pushing_air_more_power_through_forced_induction-366

CompGoParts.com. "Four-stroke engine basics." (June 15, 2011) http://www.compgoparts.com/TechnicalResources/FourStrokeEngineBasics.asp

Murphy, Tom. "Aluminum Claims No.2 Ranking." WardsAuto.com. (June 16, 2011) http://wardsauto.com/ar/auto_aluminum_claims_no/

Temple, Steve. "Electronic Fuel Injection." Automedia.com. (June 15, 2011) http://www.automedia.com/Electronic_Fuel_Injection/pht20020101fi/1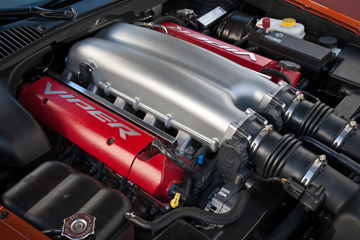 Up Next
Is it possible for something as simple as new motor mounts to increase engine response in your car or truck? Find out at HowStuffWorks.
---