Hot rods went from a California fad in the 1930s and 1940s to a nationwide trend in the 1950s. Cruise through these hot rod photos and check out some rat rods along the way. First up: the Rod'riguez.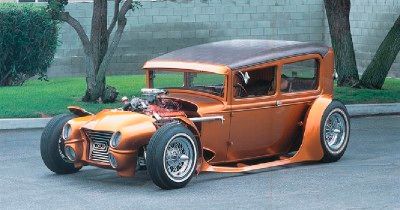 The 'Rod'riguez is a Japanese model that blended hot rod, custom, and lowrider styling. Take a look inside, next.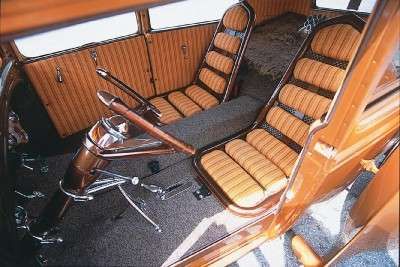 The inside of the 'Rod'riguez includes custom-made seats with segmented cushions between outertube frames mounted on the floor. See one of the most influential hot rods next.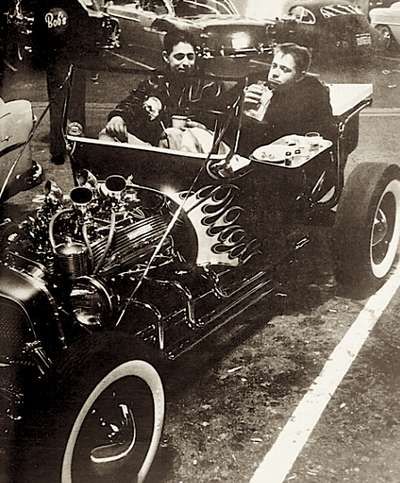 The wildly-popular Grabowski T was the real star of TV's "77 Sunset Strip." See how it was imitated, next.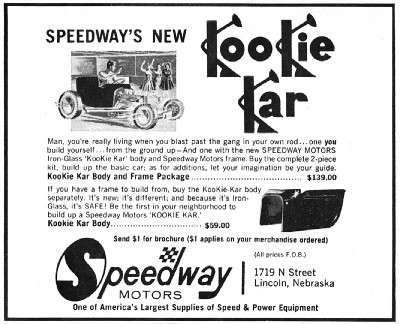 The Grabowski T spurred many imitations, like this ad selling parts so hot rodders could build their own. See a streamlined two-door hot rod next.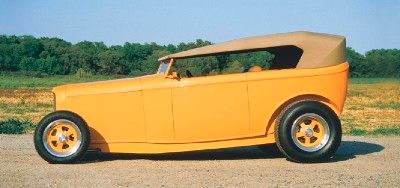 The Kolmos Phaeton was built for Bob Kolmos in 1985. Take a look under the hood.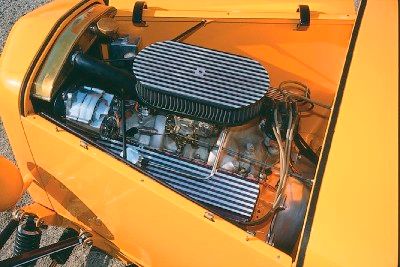 Kolmos chose a reliable driveline, a Chevy 350-cid V-8 hooked to a Turbo 350 automatic transmission. The engine sported three Weber two-barrel carbs.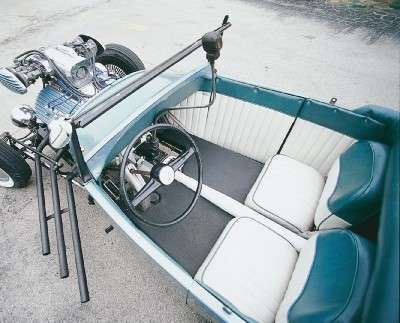 Dave Burk built his 1928-style Ford Model A roadster hot rod by himself. See an influential roadster next.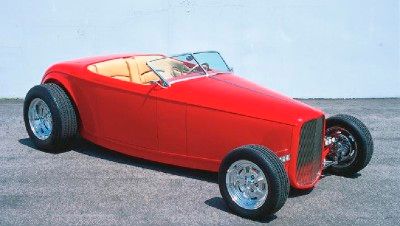 In 2001, Jerry Kugel introduced his line of full-fendered and fenderless Muroc roadsters. Check out its suspension. . .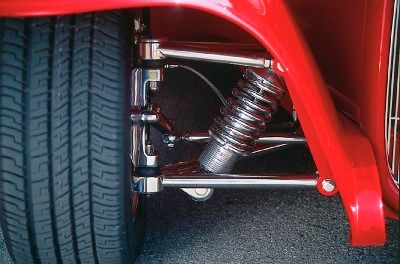 Kugel used independent front and rear suspensions to provide a smooth ride. Next is the Alumna Coupe.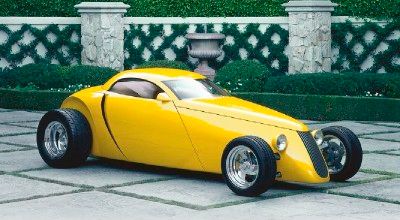 The Aluma Coupe debuted at the 1992 New York Auto Show to much fanfare. The builder worked closely with Mitsubishi, featuring many of the company's parts. See an historic hot rod next.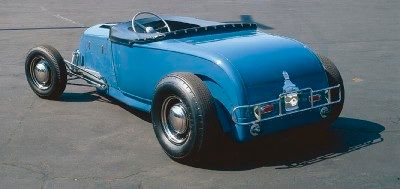 The NieKamp Roadster was the first historic hot rod to be restored. This hot rod icon was originally built by Bill NieKamp in 1949. But what about the oldest unrestored hot rod? See it next.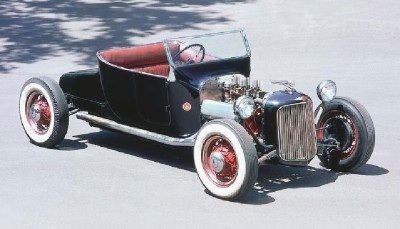 The Isky T is one of the oldest surviving unrestored hot rods. It was built by legendary cam grinder Ed Iskenderian. But don't confuse this one with the Instant T, shown next.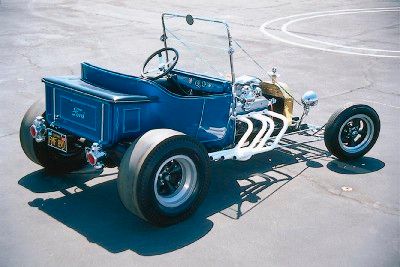 The Instant T was the first complete hot rod Ted McMullen's U.S. Speed Sport built in the early 1960s. Next, check out a 50th anniversary hot rod.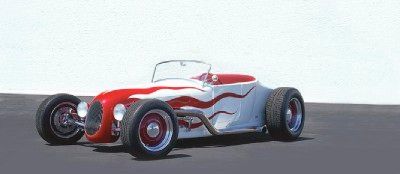 This 50th Anniversary Hot Rod was built to celebrate Hot Rod Magazine's 50th anniversary. So what's happened to hot rods since then? See a new trend next.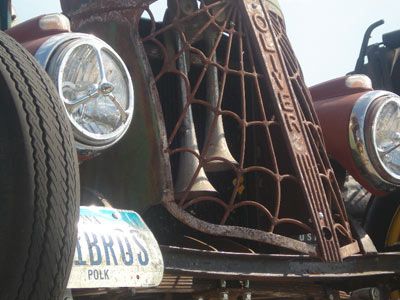 Rat rods are cobbled together with mismatched parts, rusty bodies and random fabricated parts. The more beat-up, the better...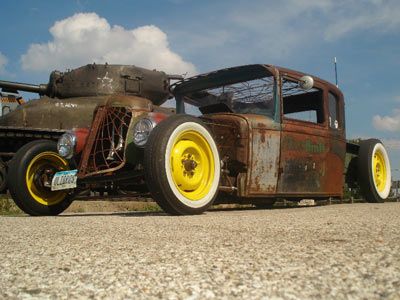 This 1932 Willys Pickup is typical of the piecemeal, unrestored rat rod aesthetic. See an even more usual one, next.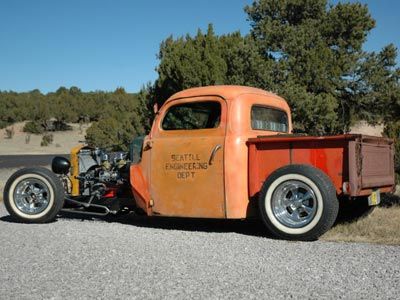 Don Watenpaugh's 1951 Ford F1 rat truck shows just how creative rat rodders can be. Check out the front grill. . .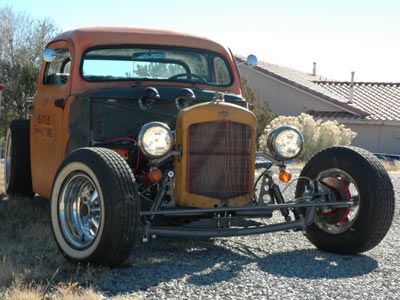 Watenpaugh's truck challenges all kinds of typical hot rod assumptions. Just compare it to the Elvis Car...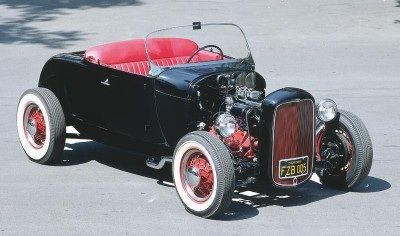 The slick Elvis Car appeared in Loving You and was the first 1929 Model A roadster to use a 1932 Ford Deuce frame. Check out some more hot rodding musicians next.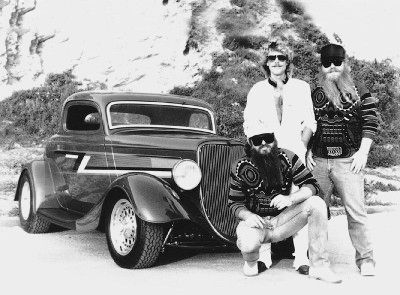 Billy F. Gibbons had a 1933 Ford restored into what became known as the Eliminator coupe. So where can you see hot rods in person?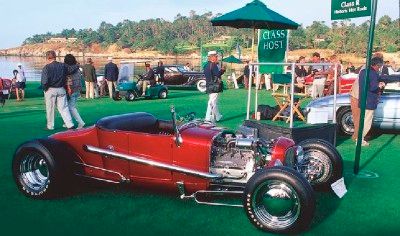 Since 1950, the Pebble Beach Concours d'Elegance has been the ultimate car show. To learn more about hot rods and hot rod culture, read up on Custom Cars and Hot Rods.