The 1959 Harley-Davidson Police Special is another example of how Harley's Big Twins have always been popular with municipalities and law enforcement agencies.
This example, however, was pressed into duty as a funeral escort. Though it missed out on all the excitement enjoyed by its police-ridden siblings, it has nothing to be ashamed of, as it carries many of the same accessories-siren, red lights, and radio-as the pursuit models.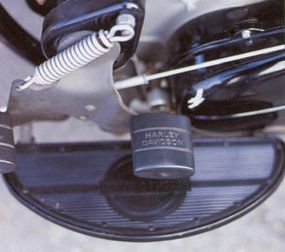 It also wears the special silver paint that was reserved for police bikes, and unlike the civilian models, is not two-toned.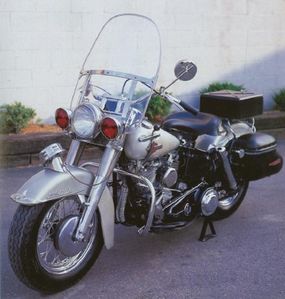 Though a hand-clutch/foot-shift arrangement had been standard since 1952, many police departments opted for the old hand shifter. That way, the foot clutch could be disengaged, allowing the bike to be left in gear with the motor running.