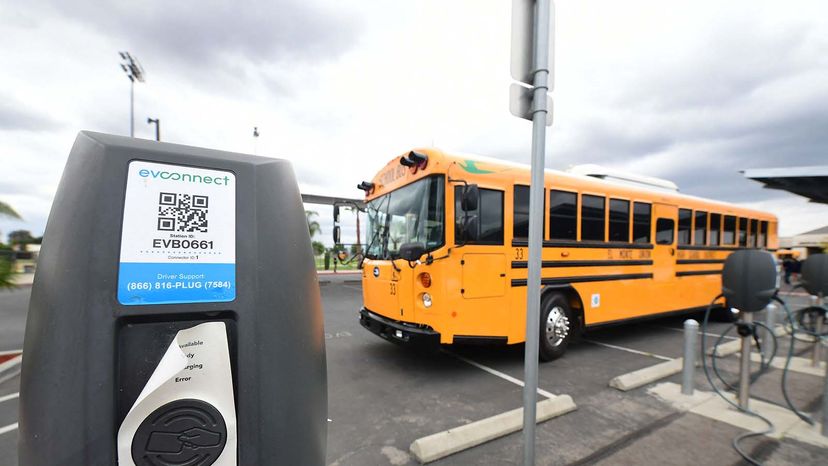 America's famous yellow school buses have been slowly going electric. But more will be plugging in thanks in large part to the $1.2 trillion bipartisan infrastructure bill passed by the U.S. Senate Aug. 10, 2021.
While the bill has not yet been passed by the House, many in the sustainable transportation community are already excited about what this bill could mean for the possibility of electrifying more of the U.S.'s fleet of 480,000 school buses and how that could help lower emissions and improve air quality.
Of the $1.2 trillion infrastructure bill, $2.5 billion is earmarked for zero-emissions buses — enough for roughly 11,000 electric buses — and another $2.5 billion for "low-emission" ones. The low-emissions buses could be fueled by natural gas or propane.
While this might seem like a lot of money, it is significantly less than what President Joe Biden initially proposed in March of this year, which was a $174 billion lump sum to boost the electric vehicle market, including 96,000 school buses, instead of the 11,000 the bill would cover now.