Lightweight things move faster than heavier things -- that's as basic as physics can get. This solution is simultaneously low-tech and work intensive, in that it involves switching out heavier parts of the car (throughout the car, not just in the engine block) with lighter parts so as to make the car lighter and more aerodynamic. There are a lot of options: get rid of extra seats you don't use if you don't cart a lot of people around; replace glass windows with lighter plastic or acrylic versions; or even remove parts of the dashboard. Disc brakes even offer significant weight difference over traditional brakes.
For lots more information on engine performance, see the links below.
Related Articles
Sources
AutoAnything.com "How Air Intakes Work to Increase Your Horsepower, Fuel Efficiency, and Torque." 2012. (June 24, 2012) http://www.autoanything.com/air-intakes/how-air-intakes-work.aspx

Barnes, Dan. "Supercharger Overview: Everything you wanted to know about superchargers." Modified Mag. April 2009. (June 24, 2012) http://www.modified.com/tech/0107scc_supercharger_overview/index.html

Boyd, Brent. "Super Chip or not to Super Chip." Muscle Cars of America. Aug. 24, 2010. (June 25, 2012) http://www.musclecarsofamerica.com/permalink.php?id=239

Harris, William. "How Superchargers Work." HowStuffWorks.com. 24 January 2006. (June 24, 2012) https://auto.howstuffworks.com/supercharger.htm

Hokes, Sylvester. "Improving Vehicle Performance: Modifications for Better Acceleration." Yahoo! Automotive. Feb. 12, 2008. (June 25, 2012) http://voices.yahoo.com/improving-vehicle-performance-modifications-better-895403.html?cat=27

Holliday, Matt. "What Will An Air Filter or Intake Kit Do For Your Car?" Crutchfield.com. June 1, 2005. (June 24, 2012) http://www.crutchfield.com/S-M8FUaWl7nvx/learn/learningcenter/car/performance_parts/intake_benefits.html

Hot Rod Magazine. "Weight Redution - How To." February 2009. (June 25, 2012) http://www.hotrod.com/howto/113_0310_weight_reduction/viewall.html

Vehicle Programmers. "Superchips: How They Work and Things to Consider." 2010. (June 25, 2012) http://www.vehicleprogrammers.com/suthwoandtht.html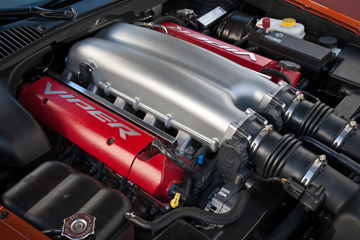 Up Next
Is it possible for something as simple as new motor mounts to increase engine response in your car or truck? Find out at HowStuffWorks.
---