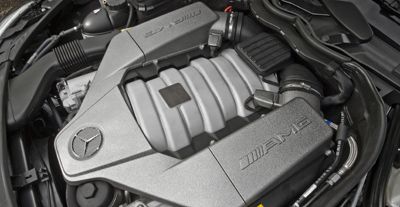 Each AMG motor is hand built by one professional whose name is stamped on the engine. Take a look at an engine designed using Formula One technology on the next page.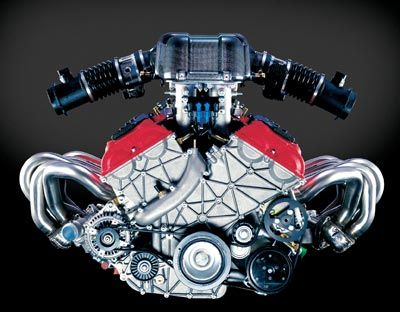 The 6.0-liter V-12 of the Enzo Ferrari makes it the most powerful naturally aspirated production car in the world. What is powering the Pontiac G8? See the next picture to find out.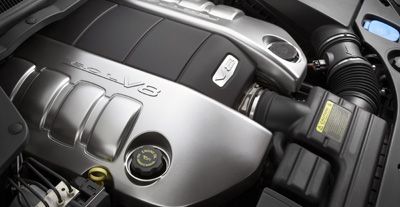 The 2008 Pontiac G8 is powered by a 361 horsepower V-8. See the fastest production Mustang's engine next.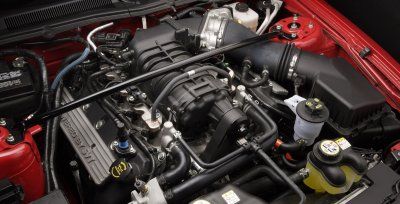 The 2007 Ford Mustang Shelby GT500 is powered by a supercharged 5.4-liter twin cam V-8. What engine has 4 turbochargers? Find out next.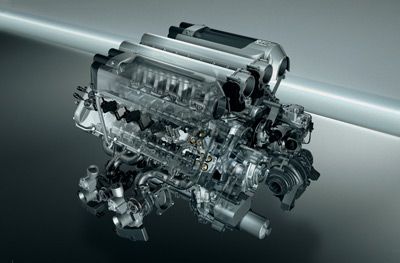 The Bugatti Veyron has a 16-cylinder monster engine with 4 turbochargers that produce 1,001 horsepower! The engine on the next page also has four turbochargers.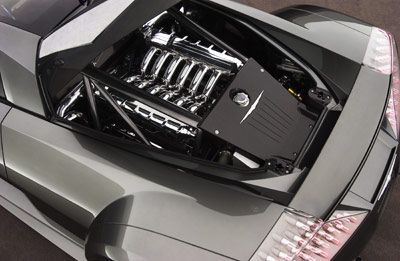 The Chrysler ME Four-Twelve is powered by a quad-turbo V-12. Sadly it is only a concept car. The next engine was designed for a truck, but used in a sports car instead.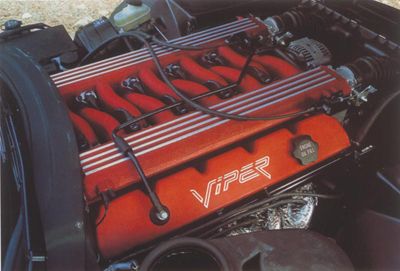 The Dodge Viper's V-10 engine has 400-foot-pounds of torque at 1,200 rpm. The engine on the next page can also be found in the Audi RS4.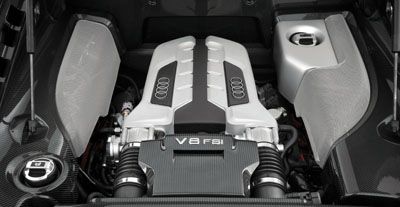 The Audi R8 has a 420-hp 4.2-liter FSI V-8. Can you guess which BMW vehicle the next engine belongs to?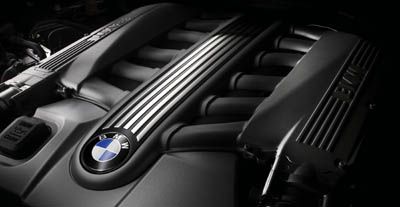 The BMW 7-Series packs a huge punch with a 450-hp 6.0-liter V-12. The next engine was originally supposed to be turbocharged, but the test car burned to the ground.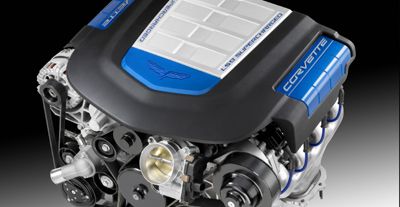 The Corvette ZR1's supercharged 6.2-liter V-8 produces 620 horsepower standard. The next engine belongs to a vehicle with the same name as a chili pepper.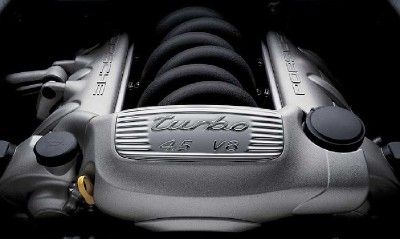 The V-8 in the Porsche Cayenne Turbo has twin turbochargers and 450 horsepower. The Porsche engine featured next is naturally aspirated.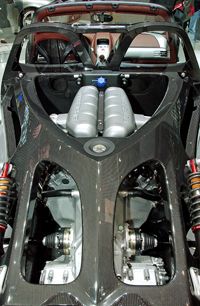 The Porsche 911 GT3 is powered by a 415-hp 3.6-liter flat-six engine. In the next picture is Nissan's most powerful engine in a production car.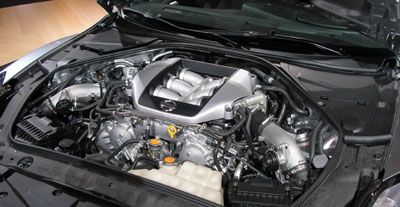 This turbocharged 3.8-liter V-6 engine belongs to the Nissan GT-R. The Mercedes C-Class has a variety of engines to choose from. Check out the V-6 choices next.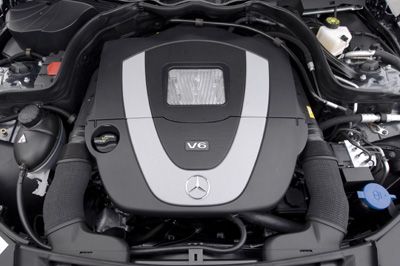 The Mercedes-Benz C-Class has 3 different V-6 engines to choose from: a 2.5-liter, 3.0-liter, or 3.0-liter CDI. On the next page is a Toyota engine made for a British sports car.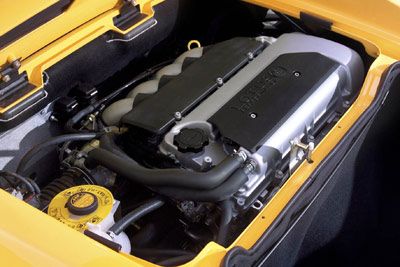 The British-built Lotus Elise has a Japanese made 190-hp inline-4 Toyota engine. The next engine belongs to Honda's luxury brand.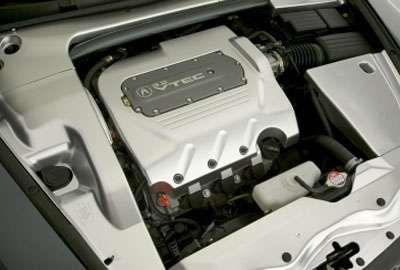 This is a 3.2-liter V-6 from the third-generation Acura TL. The Mitsubishi Lancer Evolution X is powered by the next engine.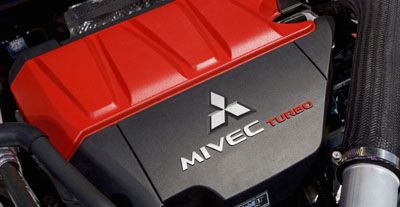 The Mitsubishi Lancer Evolution X gets a newly designed 4B11T 2.0-liter, turbocharged, all-aluminum inline-4 engine.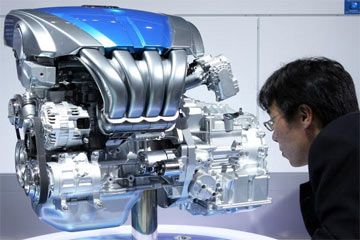 Mazda Motor Corp.'s direct injection engine "Mazda SKY-G". Direct injection engines use a leaner fuel-air mixture and the way the fuel disperses inside the combustion chamber makes for a more efficient burn.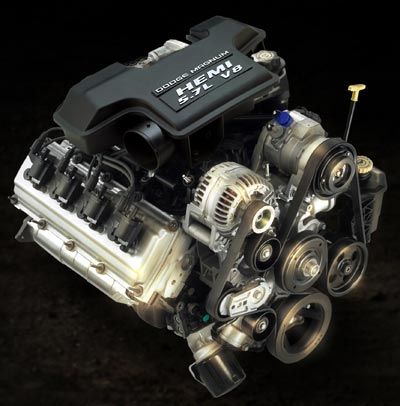 This 5.7-liter HEMI Magnum V-8 engine, featured in the Jeep Hurricane, can produce 335 horsepower and 370 lb-ft of torque. HEMI engines were once dominant in auto racing. See pictures of a modern NASCAR engine next.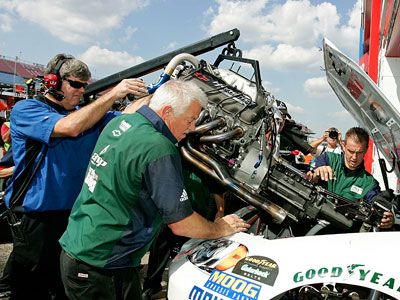 Here, Dale Earnhardt Jr.'s pit crew installs a new engine in his car during practice. NASCAR engines can cost between $45,000 and $80,000. Get an up-close view of another race car engine next.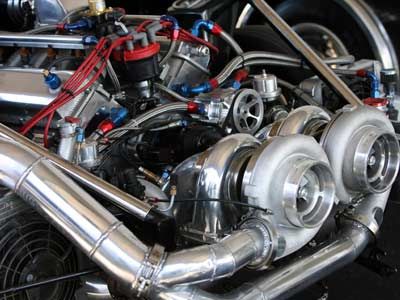 This race car has twin turbochargers added for extra power. Another way of getting more power from an engine is using dual overhead camshafts -- see those on the next page.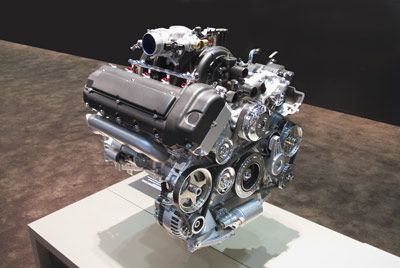 The 2004 Lincoln LS V-8 engine is a dual overhead cam (DOHC) design. One big benefit of DOHC designs is that they allow an engine to have additional intake and exhaust valves for each cylinder, which means greater airflow at higher speeds.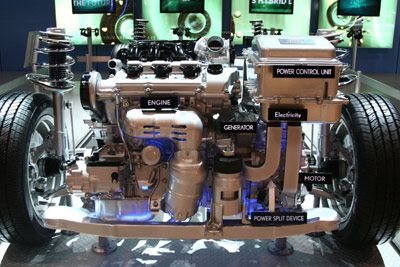 Hybrid engines may be associated with moderate, efficient driving, but with ever-improving batteries and electric motors, specially-tuned models can hold their own against gas-only models.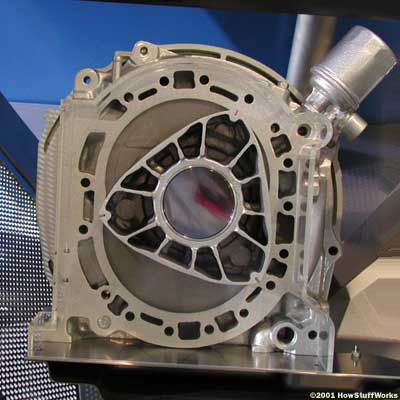 Rotary engines were first developed in the late 1800s and still can be found in some cars in this century -- like the Mazda RX-7, for example. See another antique style of engine on the next page.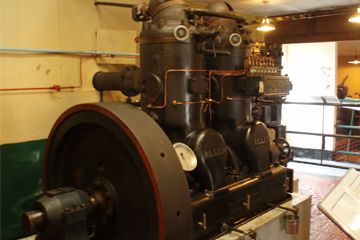 Hot bulb engines were once popular because they could burn any liquid fuel simply and efficiently -- and they could even run without battery ignition. This 2-cylinder, 70-horsepower hot bulb engine was built by W.H. Allen & Sons in 1923. Read more about internal combustion in How Engines Work.