In late 1958, Chrysler styling chief Virgil Exner began groping toward the next "Forward Look": a new design theme to leapfrog the competition and bring profits rolling in like his 1957s had done. Exner's designs inadvertently led to the introduction of the 1962-1964 Dodge Standard.
This "S-series" program envisioned a totally new 1962 corporate fleet styled like the forthcoming compact Valiant and wild "XNR" show car, both 1960 developments. That meant long hoods, bladelike front fenders, sharply slanted windshields, quirky beltline and window shapes, sculptured "chicken wing" rear flanks, and short, sloped, finless tails.
Exner also stirred in some of his beloved "Classic" elements: big square grilles, freestanding head/taillamps, and trunklids bulged to simulate spare tires (the infamous "toilet seat").
Final styling models were ready by February 1960, and newly elected Chrysler president Bill Newberg blessed them for 1962. But he was soon forced to resign in a scandal, and "Tex" Colbert returned to power. Tex looked at the S-series and had second thoughts.
By year's end he'd not only ditched DeSoto, but the S-series Chrysler and Imperial as well (in favor of "definned" 1961s). But he couldn't stop the new Plymouth and Dodge.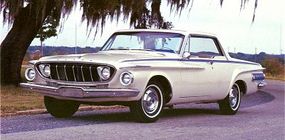 The result was a sales disaster. Here were "standards" that not only looked like compacts but were almost as small: chopped six inches in wheelbase, up to seven inches in overall length, they lost hundreds of pounds of road-hugging weight.
No matter that interior room was hardly affected, or that performance and mileage benefited from the reduced poundage: Buyers wanted full-size cars to be full-size-and nothing less. Of course, there was a market for the "intermediate car." Indeed, Ford's newly shrunken Fairlane sold quite well in 1962.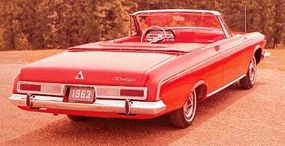 Keep reading to learn about the styling and sales success of the 1962-1964 Dodge Standard.
For more information on cars, check out:
Classic Cars

Consumer Guide New Car Search

Consumer Guide Used Car Search