The 1954 OSCA MT-4 sports racer is the world's most famous sports-racing OSCA. Its dual-overhead-cam four displaced just 1-1/2 liters (1,452 cc), and horsepower totaled only 130 at 6,300 rpm. No matter -- at the 12 Hours of Sebring (Florida) in 1954 this little OSCA slayed the giants.
Sixty cars started the race, among them C-Type Jaguars, 4.5-liter Ferraris, a 5.5-liter Cunningham 4CR, a Cadillac-Allard, and the Aston Martin DB3S team. However, a trio of factory 265-horsepower Lancia D24s -- with Fangio, Ascari, and Taruffi driving -- was favored to sweep Sebring 1-2-3. Among the six OSCAs on hand was this one, entered by Briggs Cunningham for drivers Stirling Moss and Bill Lloyd.
From the starter's flag the Sebring pace was torrid. The race ended for the Astons and Jags well before half distance. One by one, other high-powered entrants also fell victim to mechanical ailments. Just 25 cars finished.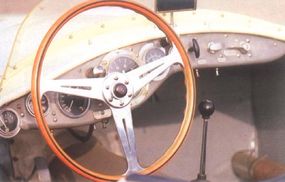 Meanwhile, the lithe 86.6-inch-wheelbase, 1,280-pound OSCA soldiered on in the finest tortoise-and-hare tradition. It won the race outright in a stunning upset -- five laps ahead of the second-place car. Two other OSCAs finished fourth and fifth, behind a 3.3-liter Lancia and an Austin-Healey 2.7, thus assuring the Index of Performance award.
OSCA -- Officine Specializzate Construzione Automobili -- produced cars in Bologna, Italy, from 1947. Founded by the Maserati brothers -- Ernesto, Ettore, and Bindo -- after they left the company that bore their name, OSCA continued until 1967, three years after they retired.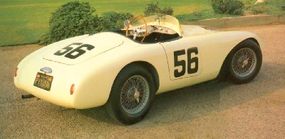 Alas, solid commercial success eluded the Maseratis throughout their OSCA (or O.S.C.A) adventure. Clearly, 10,000 Yankee dollars was simply too much to pay for a 1.5-liter car, no matter how fast. It bears mention that in the mid-1950s enthusiast road tests indicated that the OSCA's 120-plus mph performance could not be bettered by any car of any displacement selling for less. OSCA truly deserved its moment of glory.
For more information on cars, see:
Classic Cars

New Car Search

Used Car Search