The Future of Electric Cars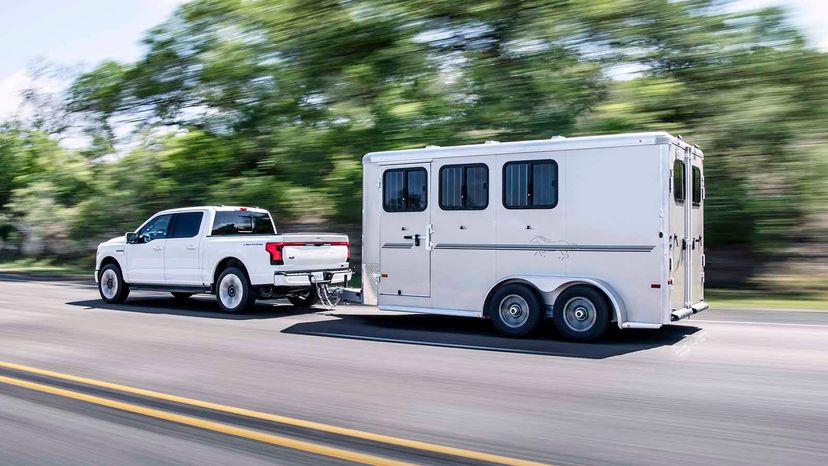 The last few years have also shown that automakers are not afraid to push the envelope when it comes to electric vehicles. Here's just a small sampling of the 2023 and 2024 electric cars on the market.
Audi e-tron Sportback: five-passenger electric SUV; 225-mile (362-kilometer) range
BMW i7: BMW's flagship luxury electric sedan; 318-mile (511-kilometer) range
Chevrolet Blazer EV: sporty SUV; 320-mile (514-kilometer) range
Chevrolet Silverado EV: electric-only pickup; 400-mile (643-kilometer) range
Ford F-150 Lightning: electric-only pickup; 321-mile (516-kilometer) range
Ford Mustang Mach-E: all-electric Mustang; 314-mile (505-kilometer) range
Hyundai Ioniq 5: sporty SUV; 303-mile (487-kilometer) range
Hyundai Kona Electric: all-electric compact car; 258-mile (415-kilometer) range
Lucid Air: luxury electric sedan; 425-mile (683-kilometer) range
Mercedes EQS SUV: Mercedes' flagship SUV; 305-mile (490-kilometer) range
Porsche Taycan Sport Turismo: off-road-oriented wagon; 235-mile (378-kilometer) range
Rivian R1S: electric SUV; 321-mile (516-kilometer) range
Rivian R1T: electric-only pickup; 328-mile (527-kilometer) range
Volvo XC40 Recharge: sporty, all-wheel-drive SUV; 223-mile (358-kilometer) range
Of course, these electric vehicles vary in functionality, purpose and efficiency. Don't expect to achieve the F-150 Lightning's 321-mile range if you're towing a boat or a camper. But these electric cars certainly show how far the technology has come.
While the earliest EVs on the road, like the GM EV1, were all awkward little wedges on wheels, automakers are investing heavily in producing EVs that appeal to a wide variety of consumers.
The EV industry also checked a lot of boxes in 2022. The Biden administration passed several different pieces of legislation that allocated funding for more federal rebates for people who purchase or lease electric cars, more funding to develop and build out EV infrastructure and the electric grid, and more investments in domestic battery and component manufacturing. All of these measures are designed to support EV adoption and accelerate the phasing out of new gasoline vehicles.
The nationwide charging infrastructure, as we discussed, still needs to be expanded for more Americans to switch to electric cars, but that is happening. Tesla's Supercharger network, which is widely recognized as the most robust in the country, was previously available only to Tesla owners, but is gradually opening up to other brands.
Automaker Mercedes-Benz announced it is developing a high-speed charging network with 400 charging hubs in North America. Other charging networks, like Electrify America and EVgo, also continue to expand. And the Biden administration is committing funds to focus network development along interstate highways and in areas that are currently underserved.
So, while the U.S. government isn't coming to take your gas-powered cars, it is likely that sometime in the future, your new car will be electric.
Originally Published: Mar 27, 2002
Related Articles