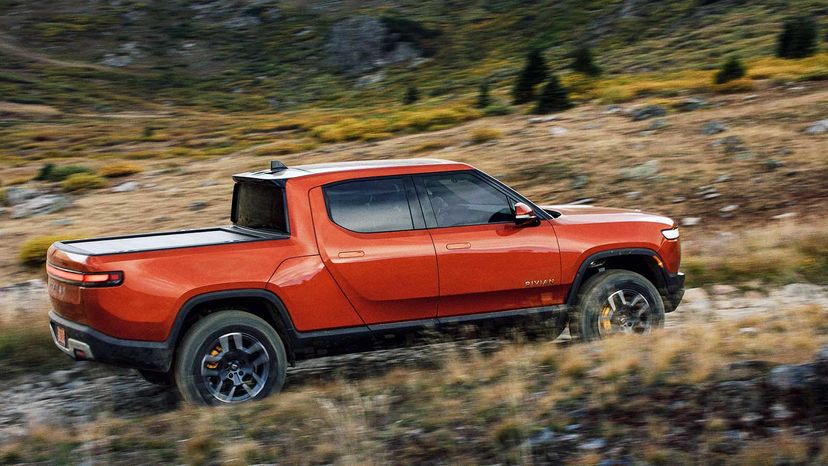 Electric car manufacturer Rivian has rolled out its first consumer-ready vehicle and, as befits an industry in which you have to shock to sell, it's a head-turner.
Literally groundbreaking in design and in performance — in shallower terms, it plain looks like something out of the future — the all-electric R1T pickup truck is a 7,000-pound (3,175-kilogram) behemoth that will pull more than its weight (up to 11,000 pounds or 4,990 kilograms), cruise over boulders easier than any Jeep, slosh through 3 feet (0.9 meters) of water with ease, store enough gear for weeks out in the bush, and giddyup from 0 to 60 miles per hour (96.6 kilometers per hour) in 3 exhilarating seconds, or a lot quicker than it took you to read this paragraph. And it does all that while being super eco-friendly.
The R1T is an impressive feat of engineering and perseverance, one that immediately poses an unavoidable question: In the historically brutal world of automotive manufacturing — anybody remember Studebaker? Oldsmobile? Saturn? DeLorean? — is simply building a good product enough?