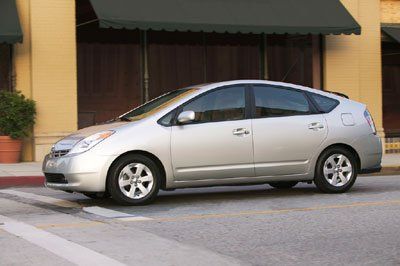 One of the most recognized Hybrids on the road, the Toyota Prius is designed for fuel efficiency and ultra low emissions. Take a look under the hood of the Prius in the next picture.
The Toyota Prius uses Toyota's Hybrid Synergy Drive technology. The next hybrid is known as the Kluger outside of North America. Find out what it is called in America.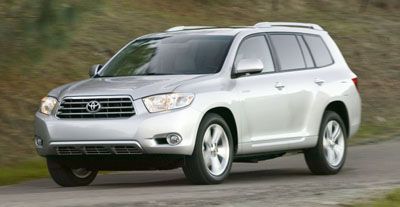 The Toyota Highlander is available as a hybrid model which gets about 21-mpg EPA city and 31-mpg EPA highway. What was the first luxury car offered as a hybrid model? See the next page to find out.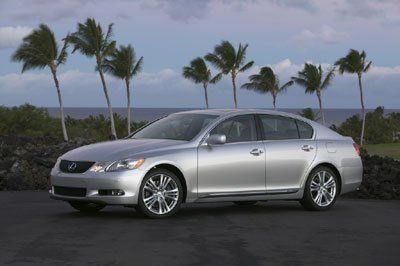 The Lexus GS 450h was one of the first luxury hybrids available to the public. Lexus has added another model to their hybrid line-up. See it on the next page.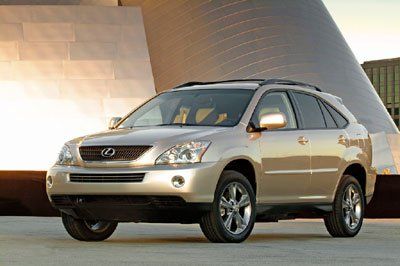 Luxurious, roomy, comfortable, and fuel efficient perfectly describe the Lexus RX400h. The next hybrid car is from another Japanese automaker.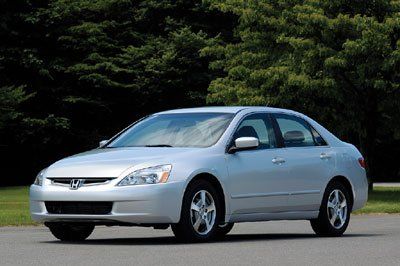 The Honda Accord was available as a hybrid from 2005 to 2007. The next car, however, is still available from Honda.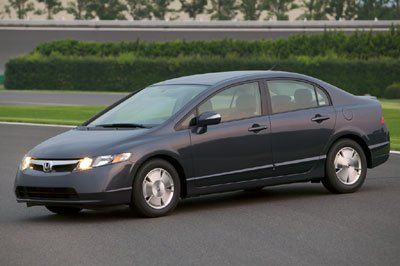 The Honda Civic Hybrid looks just like a regular Civic, but has better fuel efficiency and lower emissions. Check out Ford's first hybrid next.
The Ford Escape was the first hybrid sport utility vehicle on the market. Take a look inside the Ford Escape next.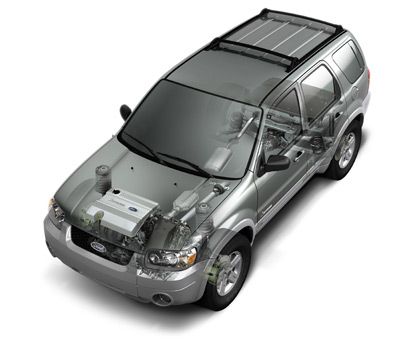 The Ford Escape has a full hybrid electric system which means it can be driven on either pure electric power alone or pure gasoline power. What hybrid can get over 330-mpg? See the next page to find out.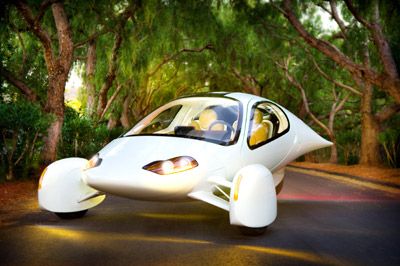 Holy hybrid/electric car, Batman! Is a 330-mpg car really possible? The Aptera is quite capable. See the different parts of a hybrid car in the next picture.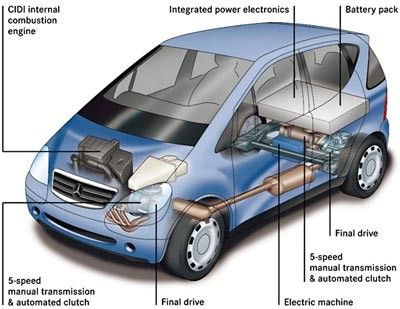 Hybrid cars usually have a front engine and rear battery pack. The battery packs are used to store energy that is lost through braking and decelerating. Check out plug-in hybrids next.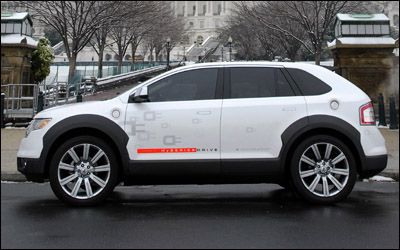 The Ford Edge hybrid is a plug-in hybrid that is capable of achieving 41-mpg. Take a look at Chevrolet's concept plug-in hybrid vehicle next.
Plug-in hybrids such as the Chevrolet Volt use the electric motor as the primary power source. The gasoline engine is used only to aid in battery recharging. Check out our Plug-in Hybrid Image Gallery or read up on How Hybrid Cars Work.