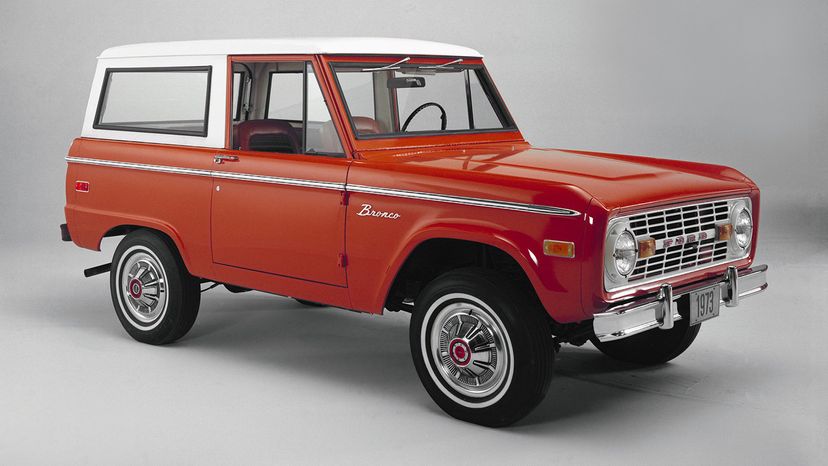 This 1973 Bronco features a lot of the original styling that enthusiasts would love to see in the new Bronco.
Ford
Some cars will always inspire a certain kind of loyalty from those who drive — or drove — them and automakers know it. That's why a handful of Detroit-based car brands are reviving a few classic American SUVs, even as automakers are challenged to keep up with the latest environmental regulations, efficient engine designs, and most modern safety and technology features.
Three classic SUVs that are being considered for revival are the Jeep Grand Wagoneer, the Ford Bronco and Chevrolet Blazer. If sales of these three are successful, they would be among just a handful of truck-based, body-on-frame traditional SUVs that are still on the market. Even though these types of SUVs don't enjoy the market share they once commanded, they still find an audience — the off-road enthusiasts, the people who would just buy a truck if an SUV wasn't an option, or people who aren't fazed by high gas prices or environmental concerns.
Let's take a look at how these three classic American SUV models have been reimagined.
Jeep Grand Wagoneer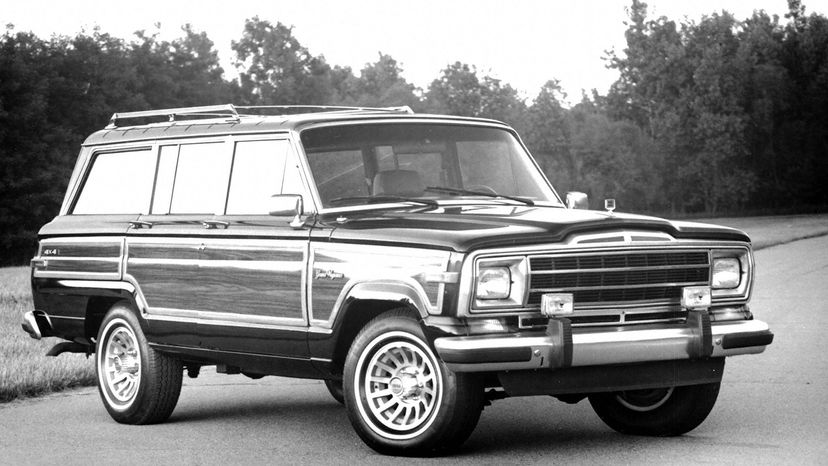 Jeep's Grand Wagoneer, like this 1986 model, was a favorite among the preppy crowd, though the company won't confirm whether it will reproduce the SUV or not.
FCA US
One of the most talked-about revival SUVs in recent history is the Jeep Grand Wagoneer luxury SUV, though it is currently in a "will-they-or-won't-they?" sort of limbo. A three-row Grand Wagoneer, sure to be uber-popular with the "preppy" crowd, has been discussed since at least 2016.
In early June 2018, Fiat Chrysler Automobiles (which owns Jeep) announced plans to bring back both the Wagoneer and Grand Wagoneer as part of a comprehensive brand overhaul in time for the 2022 model year. But just a couple weeks later, in mid-June, Jeep dealerships expressed concern that the window of opportunity for a large luxury SUV may have closed, particularly as Jeep focuses on smaller, more affordable vehicles. Because the Grand Wagoneer wasn't confirmed at the time this article was written, FCA declined to comment for this story. If a reimagined Grand Wagoneer does make it to production, it won't hit dealer lots until 2019 at the earliest.
Chevrolet Blazer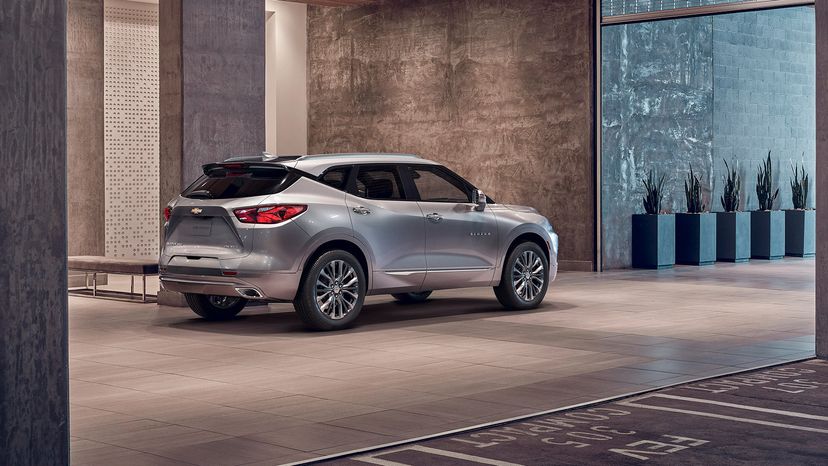 The new 2019 Chevrolet Blazer, which is more crossover than hardcover SUV, hits the roads in early 2019.
Chevrolet
Another classic SUV with significant history, the Chevrolet Blazer was introduced in 1969 in response to the 1966 Bronco (more on it next). Early Blazer models became a favorite of the off-road crowd, though it gradually evolved to a more mainstream midsize SUV.
Chevy revealed its new Blazer in early summer of 2018. But instead of returning to the SUV's truck-based roots, the new model is a midsize crossover. It comes standard with a four-cylinder engine, though a V6 engine is available. And as is typical of crossovers in this class, front-wheel drive is the default.
No true four-wheel-drive system is offered, but buyers can upgrade to all-wheel drive for basic off-roading capabilities. Since Chevrolet has opted to bring back the Blazer name without incorporating the features and capabilities that made this SUV legendary, it's clearly a bid more for nostalgia than true revival.
Ford Bronco
The Ford Bronco, another SUV that conjures up tons of memories, is scheduled to be resurrected for the 2020 model year. Ford has been forthcoming about plans for the Bronco, unveiling its concept form at the North American International Auto Show in Detroit in 2005 and was rumored for production long before it was officially announced. Ford has been tight-lipped on what the 2020 car will look like, and hasn't released any official images yet.
"We got a great response then, and there's always been a group at Ford that was interested in bringing the Bronco back," Christopher Mosco, a Ford employee who was formerly products marketing manager for the Bronco redesign, says. "[The Bronco is] such a strong brand and such a unique position in the marketplace that it's something that people at Ford have been excited about for a long time."
Mosco emphasized that the Bronco team understands the vehicle's historical context as well as the need to appeal to today's SUV buyer. "When we launched the Bronco, it really was a lifestyle product," Mosco says. "It was the 4x4 mountain goat, the new type of sports car, the SUV type lifestyle, and we've seen years and years where SUVs have kind of morphed away from that. I think there's this response to the Bronco where people want to get back to some of the roots of what an SUV stands for and the lifestyle product that it can be."
The new Bronco's boxy shape and aggressive stance demonstrate that Ford understands its audience will want a look that is modern, yet pays respect to the Bronco's history. The Bronco's performance potential, however, is still unknown, as Ford has yet to disclose its powertrain options.
Until the Chevy Blazer, Ford Bronco and Jeep Grand Wagoneer actually hit car dealerships, we won't know if they'll perform as well as their manufacturers anticipate. America's car culture has changed a lot since these models were in their heyday, and it will be interesting to see if the combination of nostalgia and a modern approach is enough to bring them back into the limelight.