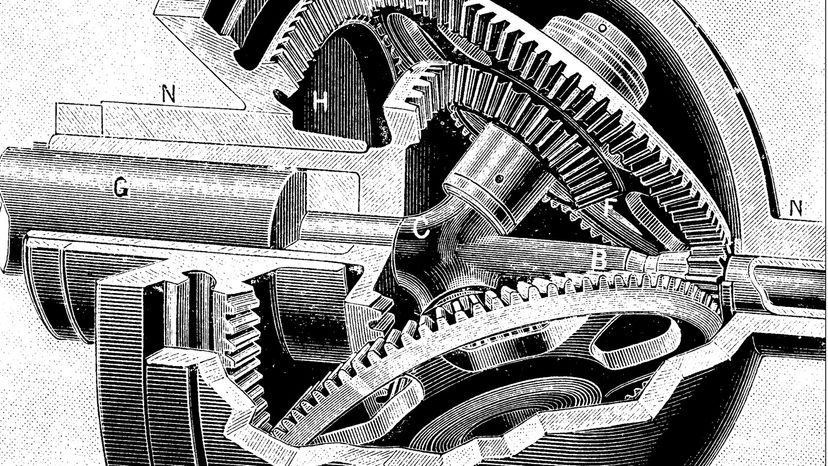 Antique illustration of adaptor transmission gearbox.
ilbusca / Getty Images
If you've read about manual transmissions, you know that an engine is connected to a transmission by way of a clutch. Without this connection, a car would not be able to come to a complete stop without killing the engine. But cars with an aut­omatic transmission have no clutch that disconnects the transmission from the engine. Instead, they use an amazing device called a torque converter. It may not look like much, but there are some very interesting things going on inside.
­ In this article, we'll learn why automatic transmission cars need a torque converter, how a torque converter works and what some of its benefits and shortcomings are.
­