If the gunk in the engine oil gets too bad, the parts of the engine can get gummed up. An engine flush removes the gunk, which keeps the parts running smoothly. That in turn can make the engine more efficient, bringing the power and fuel efficiency closer to what the car had when it left the showroom floor.
In very old cars, however, the engine flush might clean these piston rings, valves, and other parts a little too well. Sometimes, the gunk acts as spackle in non-metallic parts like rubber seals that have cracked with age. Cleaning out the gunk exposes those cracks, and the weakness of those parts becomes apparent.
For more information about engine flushing and other related topics, follow the links below.
Related Articles
Sources
Amsoil.com. "AMSOIL Engine and Transmission Flush." (May 11, 2011)http://www.amsoil.com/storefront/flsh.aspx

BG Products, Inc. "Oil Change Services." (May 11, 2011)http://www.bgprod.com/products/engineoil.html

Brown, Scott. Manager, West Region, Chrysler Communications. E-mail correspondence on May 12, 2011.

International Lubricants, Inc. "LubeGard Engine Flush with LXE Technology." (May 11, 2011)http://www.lubegard.com/~/C-182/LUBEGARD+Engine+Flush

Martin, Chris. Honda Public Relations, American Honda Motor Co. E-mail correspondence on May 11, 2011.

NBCLosAngeles.com. "Could This Damage Your Car?" Jan. 26, 2009. (May 11, 2011)http://www.nbclosangeles.com/news/local/flushservices.html

OilCanHenrys.com. "Engine Flush." (May 11, 2011)http://www.oilcanhenrys.com/services/engine_flush

PepBoys.com. "Oil Change Packages." (May 11, 2011)http://www.pepboys.com/service/preventive_maintenance/oil_changes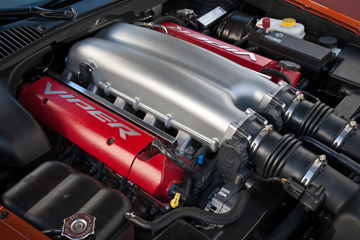 Up Next
Is it possible for something as simple as new motor mounts to increase engine response in your car or truck? Find out at HowStuffWorks.
---