The 1978 Harley-Davidson XL-1000 Sportster was designed and released in honor of Harley-Davidson's 75th anniversary.
Though Harley-Davidson's 75th anniversary took place while under the ownership of AMF, that certainly didn't prevent the release of special models to herald the occasion.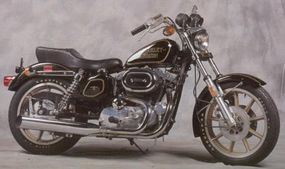 Sportsters haven't typically been chosen to carry such honors, but along with some specially trimmed Big Twins, Harley built a limited run of celebratory XL-1000s in 1978. Highlighting the jet-black paint were gold striping and gold-tinted cast wheels, while a saddle trimmed in genuine leather added a touch of class.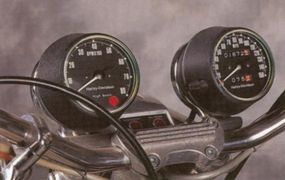 Also on hand were a special 2-into-1 exhaust header and dual front disc brakes. All Sportsters that year boasted a new electronic ignition system to replace the old points and coil setup.