The 1975 Harley-Davidson XL-1000 and XR-750, like their Big Twin brethren of the AMF era, often had their appearances altered, so relatively few are found today in their original state.
Government regulations required all motorcycles to have their rear-brake pedal on the right for 1975, so brake and shift arms swapped sides on Sportsters that year (Big Twins already had the brake on the right).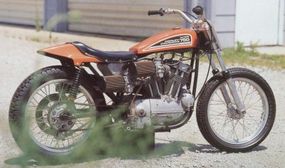 The engine for Harley's successful XR-750 racer was based on that of the Sportster, but it carried dual carbs and high-mounted megaphone exhaust, along with special heads that moved intake ports to the rear of their respective cylinders and exhausts to the front.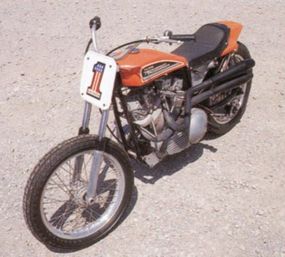 Though downsized to 750-cc, these engines produced a whopping 90 horsepower, all of which could be set free with just a quarter-turn of the throttle.