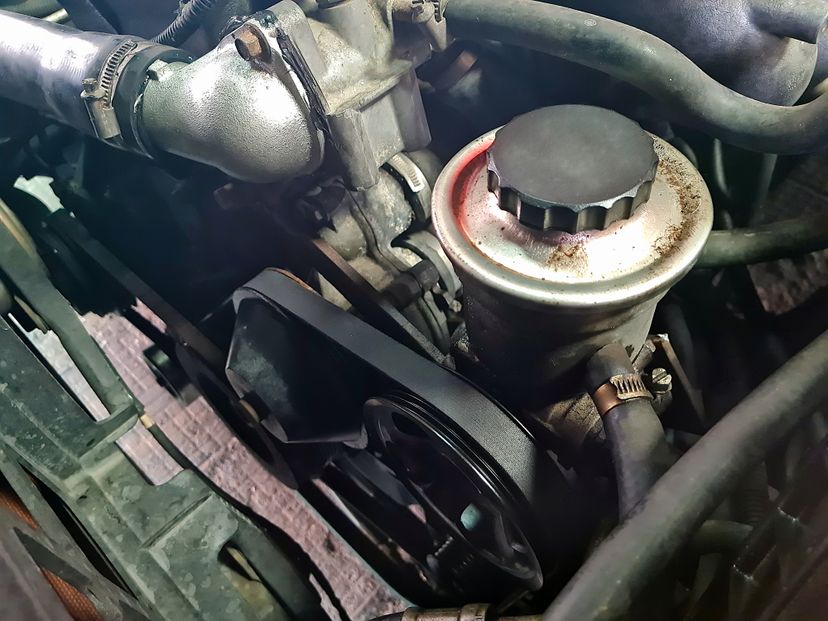 From navigating tight corners to making sudden maneuvers, your car's power steering system plays a crucial role in facilitating smooth and safe driving. Yet, power steering fluid leak issues can pose a significant threat to your vehicle's performance, potentially leading to expensive repairs and even accidents. In this comprehensive guide, we'll shed light on the common symptoms, causes, and preventive measures for power steering fluid leaks, ensuring that you can confidently maintain your vehicle's steering performance.
Knowing how to identify and address power steering fluid leak problems can make all the difference in keeping your vehicle road-ready. Let's dive into the key signs and causes of these leaks, and explore both DIY and professional repair options to get you back on track.
Short Summary
Recognize the signs of a power steering fluid leak, such as droplets on the ground and unusual noises.

Common causes include damaged hoses, overfilled reservoirs, and incorrect fluid type.

Regular maintenance with correct fluids is key to preventing leaks and preserving system health.