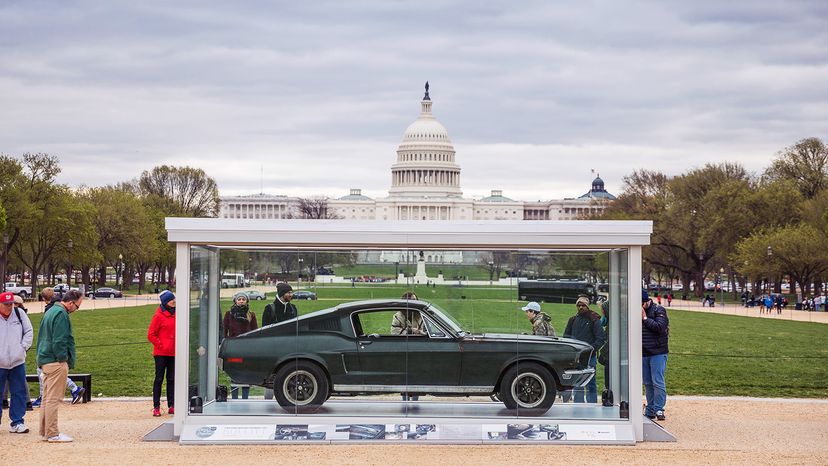 Think Steve McQueen's original "Bullitt" Mustang and the first Plymouth Voyager minivan have nothing in common? Think again. Both are actually on the elite roster known as the National Historic Vehicle Register. Never heard of it? You're not alone. It's like the National Register of Historic Places, but instead of recognizing places, this registry recognizes cars.
In 2013, the Historic Vehicle Association, a government agency whose goal is to "preserve and celebrate the stories of our nation's most significant vehicles," joined with the U.S. Department of the Interior to create the National Historic Vehicle Register to recognize and archive "significant historic automobiles within the Library of Congress." There are currently 24 vehicles listed.
Every April, the Historic Vehicle Association hosts an exhibition called Cars at the Capital, which brings a rotation of several of these cars to the National Mall in Washington, D.C. Among the cars in 2018 were the original 1968 Ford Mustang driven by McQueen in the film "Bullitt"; the 1985 Modena Spyder Ferrari from "Ferris Bueller's Day Off"; a 1927 Ford Model T; a 1918 Cadillac U.S. 1257X; and the very first 1984 Plymouth Voyager minivan.
For most of us, the Cars at the Capital exhibition is the only way to get up close and personal with these automobile examples of American history. That's because all of the cars are privately owned. Some are on display in museums around the country, so exhibiting them is up to each owner's discretion. The National Historic Vehicle Register website will note where one of the cars is being publicly exhibited so people can check them out.