What Is a Differential?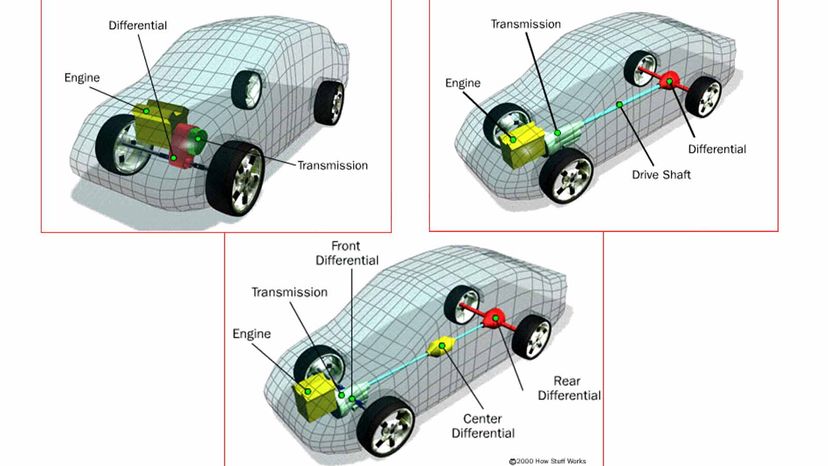 The differential is a device that splits the engine torque two ways, allowing each output to spin at a different speed.
The differential is found on all fuel-burning cars and trucks and also in many all-wheel-drive (full-time four-wheel-drive) vehicles. These all-wheel-drive vehicles need a differential between each set of drive wheels, and they need one between the front and the back wheels as well, because the front wheels travel a different distance through a turn than the back wheels.
This center differential is often referred to as a transfer case. Some electric cars do not need differentials because they have multiple motors which drive the wheels independently of one another.
Part-time four-wheel-drive systems don't have a differential between the front and rear wheels; instead, they are locked together so that the front and rear wheels have to turn at the same average speed. This is why these vehicles are hard to turn on concrete when the four-wheel-drive system is engaged. When the 4WD system is unlocked, the vehicle behaves like a rear-wheel-drive setup with one differential getting power.