This has to be an unlucky combination: David Ragan's #34 Peanut Patch Boiled Peanuts Ford -- and it's green.
(Kevin C. Cox/Getty Images)
Advertisement
The green car superstition goes back to 1920, when Gaston Chevrolet, the brother of Chevrolet Motors co-founder Louis Chevrolet, was racing a green car when he was killed in an accident. After that, the color quickly slipped in the popularity rankings (even though British Racing Green has always remained a high-class shade ... for civilian cars, anyway). A lot of pro drivers strongly prefer not to get behind the wheel of a green car, but it's not always up to them.
This superstition brings a logical problem: sponsorships. The entire racing industry, no matter what kind of vehicle, depends on corporate sponsorships, and corporate sponsors want their cars to be in the company's colors. If the car isn't a rolling advertisement for the company, the company isn't getting its money's worth out on the track. And some companies simply chose green, without considering that the color might someday make a race car driver a little nervous. Some brands, such as Skoal and Mountain Dew, sponsored highly successful NASCAR vehicles in the 1980s, which has helped decrease the prevalence of this superstition somewhat. The FedEx Ground car is another, more recent example of a successful green sponsorship in NASCAR. After all, money is green, too. Just as long as we're not talking about $50 bills.
Author's Note: 10 Superstitions from the World of Motor Racing
It's not all that surprising, I suppose, that some of the most common superstitions in motorsports aren't really that different from the superstitions that are commonly associated with other sports. I haven't heard about pro athletes who have a fear of peanut shells, but plenty of them do have well-known food, clothing and hygiene rituals. It's funny how a belief or tradition can exist just for one person, or it can spread and be adopted by the community at large. For a high-stakes, dangerous pastime such as racing, though, it can't hurt to have as much luck as possible on your side.
Related Articles
How to Catch all the Green Lights When Driving
Sources
Daily Kos. "Morning Open Thread: NASCAR Superstitions." Feb. 24, 2013. (April 4, 2014) http://www.dailykos.com/story/2013/02/24/1189382/-Morning-Open-Thread-NASCAR-Superstitions#

Estes, Cary. "Peanut shells, $50 bills and other superstitions that anger Lady Luck." Sports Illustrated. July 8, 2011. (March 28, 2014) http://sportsillustrated.cnn.com/2011/writers/cary_estes/07/08/NASCAR.superstitions/

Gaudiosi, John. "NASCAR Star Danica Patrick Races Against Sonic in New Sega Game." The Hollywood Reporter. Dec. 21, 2012. (March 28, 2014) http://www.hollywoodreporter.com/news/nascar-star-danica-patrick-races-406086

Hallam, Mark. "Drivers show superstitious side as F1 introduces permanent personal numbers." Deutsche Welle. March 14, 2014. (March 29, 2014) http://www.dw.de/drivers-show-superstitious-side-as-f1-introduces-permanent-personal-numbers/a-17485884

Motocross Action Mag. "Debunking the myth of triskaidekaphobia & motocross numbers." (March 29, 2014) http://motocrossactionmag.com/features/debunking-the-myth-of-triskaidekaphobia-motocross-numbers

Newlin, John. "Zimbio Exclusive: Interview with Valentino Rossi." July 2, 2009. (April 4, 2014) http://www.zimbio.com/Valentino+Rossi/articles/VyUzAroFUYH/Zimbio+Exclusive+Interview+Valentino+Rossi

Snopes.com. "NASCAR Peanuts Superstition." (April 4, 2014) http://www.snopes.com/autos/cursed/peanuts.asp

Spencer, Lee. "Superstitions remain part of NASCAR." Fox Sports. March 8, 2012. (March 28, 2014) http://msn.foxsports.com/nascar/story/Do-NASCAR-Sprint-Cup-drivers-pay-attention-to-superstitions-030712

Widdows, Rob. "Motor racing superstitions." Motor Sport Magazine. Jan. 13, 2012. (April 2, 2014) http://www.motorsportmagazine.com/race/racing-history/motor-racing-superstitions/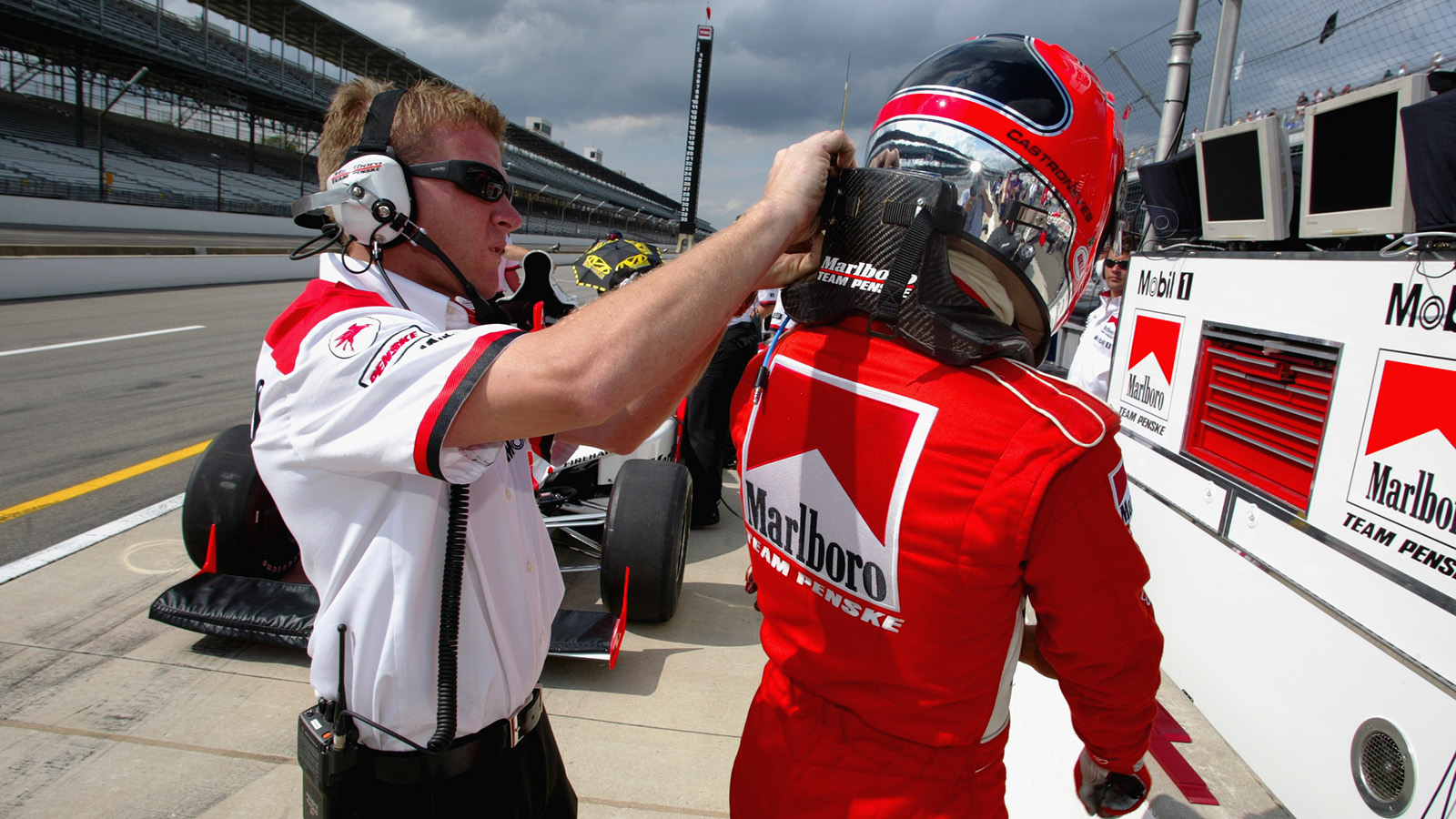 Up Next
The Head and Neck Safety device was developed by the late Dr. Bob Hubbard. HowStuffWorks looks at the impact it has made in car racing.
---