The 1978 Harley-Davidson FLHS Electra-Glide saw Harley reaching into the past to spice up its FLH bikes.
While the "FLH" nomenclature typically invokes the image of a full-tilt, luggage-laden touring bike, adding the "S" suffix in 1978 brought instead a stripped machine resembling the FLs of old.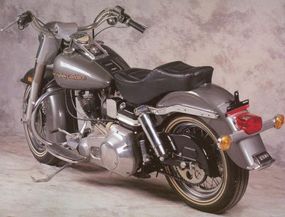 The Harley-Davidson FLHS Electra-Glide wasreminiscent of classic FL models.
Adding to the illusion were simple block-lettered tank badges and a large headlight nacelle.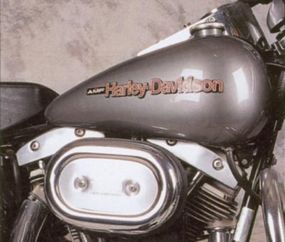 The FLHS was equipped with a74-cubic-inch engine.
Everything seen on this example is factory equipment, including the twin-stripe whitewall tires and chrome battery cover, as it has never been modified or restored. It is an original bike that has essentially never been ridden.
An 80-cubic-inch motor was introduced for 1978, and eventually became standard on Big Twins.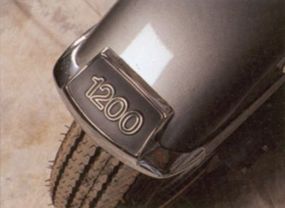 The rear fender displayed the engine specifications.
This bike, however, has the 74-cubic-inch version, as the "1200" fender badges attest.
To learn more about Harley-Davidson and other classic motorcycles, see:
Harley-Davidson Motorcycles

Chopper Profiles

Classic Motorcycles