The 1971 Harley-Davidson XLH Sportster wasn't a particularly innovative or successful offering from Harley.
The boat-tail rear fender design that graced the Super Glide for 1971 originated on the 1970 Sportster. It didn't enjoy universal appeal, but it was offered again for 1971 Sportsters as a $60 option.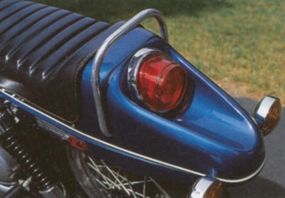 Also optional was the red, white, and blue Sparkling America paint scheme, along with colors such as the Sparkling Turquoise worn by this example. None proved popular enough to warrant a return engagement for 1972.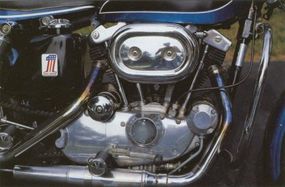 Sportster engines still displaced 883-cc in 1971; for 1972, that would be boosted to 1,000-cc, a move prompted by the growing number of large-displacement Japanese bikes that were beginning to crowd Harley out of the big-bore sport market.