Things would never be better for the Chevrolet Corvair Monza station wagon than they were in 1962. True, more power, critical chassis upgrades, and an attractive restyle were all in the offing for General Motors' controversial compact. But 1962 brought exciting new models and enhanced performance, and production of 292,531 cars would stand as the high point in the 10-year run of Chevy's answer to the Volkswagen Beetle.
The Chevrolet Corvair Monza station wagon made its debut in 1961 as part of the midlevel 700 series. The six-passenger Lakewood, as it was called, offered 58 cubic feet of cargo space on a load floor that was nearly 6.5 feet long with the second-row seats folded down.
A handy one-piece liftgate lent easy access to the cargo hold, but the floor sat well above bumper height to make room for the Chevrolet Corvair's aluminum-block, horizontally opposed, air-cooled six-cylinder engine.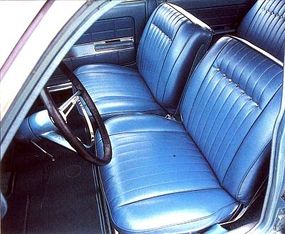 The 1962 Chevrolet Corvair Monza station wagon started at $2,569 and was trimmed like the other models in the series (though bucket seats, which gave other Monzas a sporty identity were an option).
The 145-cubic-inch engine made 80 horsepower with the standard three-speed manual transmission; 84 horsepower with the extra-cost Powerglide automatic. Powertrain options included a four-speed stick and a "Super Turbo-Air" engine with output raised to 102 horsepower.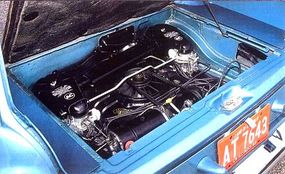 However, 1962 Chevrolet Monza glamour didn't seem to rub off on the Monza station wagon. Just 2,362 were made in 1962 (plus another 3,716 in 700 trim), and the body style was dropped.
Among the rare survivors of that handful of 1962 Chevrolet Monza station wagons is Douglas Englin's Twilight Blue example featured here. This particular 1962 Chevrolet Corvair Monza was a solid, rust-free car when he bought it in 1992 in North Dakota.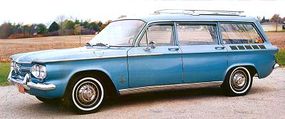 Even so, Englin, of North Aurora, Illinois, spent five years restoring it with, among other things, new paint, trim, and upholstery. Power is provided by the 102-horsepower Super Turbo-Air engine, which is mated to the Powerglide.
Other extra-cost items on Englin's car include its front bucket seats, tissue dispenser, wire wheel covers, roof rack, bumper guards, and side-window "ventshades."
For more information on cars, see:
Classic Cars

Consumer Guide New Car Search

Consumer Guide Used Car Search