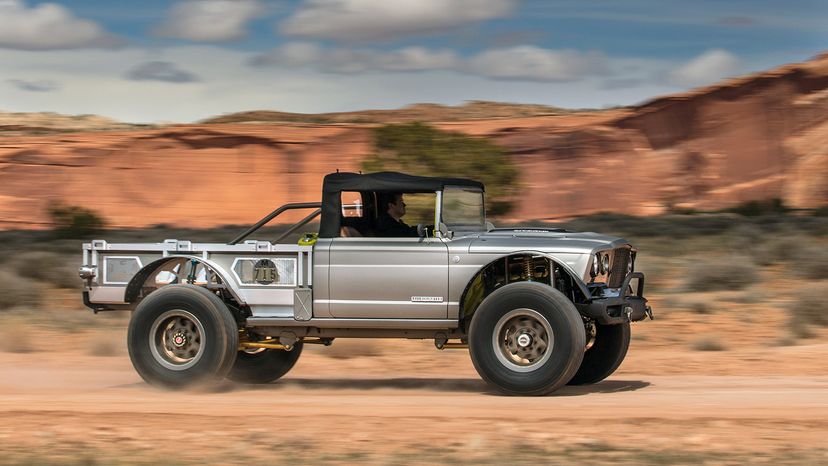 Moab, Utah is the ultimate destination for off-roaders. It has epic trails, challenging obstacles and unbelievable scenery, which is what draws thousands for hiking, biking and four-wheeling. And spring is the ideal time to dust off those four-wheelers (just to get them all dusty again), and for Jeep owners, the annual Easter Jeep Safari event is considered the "opening day" of the off-roading season.
The event traditionally takes place the week before Easter (hence the name), and this year's Easter Jeep Safari marks the 53rd in its history. It was started in 1967 by the Moab Chamber of Commerce and has turned into a full-blown event that lasts nine days. But the main attraction this year could be the long-awaited launch of the Jeep Gladiator.
The 2020 Gladiator is a beast of a hybrid Jeep/truck. It features a truck bed, putting it squarely into the super competitive compact/midsize pickup category. That definitely makes the Gladiator a niche vehicle for sure, with a price that starts at nearly $6,000 more than a base Wrangler.
But Jeep is long accustomed to catering to its clientele's unique demands and expectations. That's why Jeep sends an official company delegation to the Easter Jeep Safari each year, along with special, never-before-seen concept vehicles tailored specifically for event attendees, those hard-core off-roaders who live and breathe the Jeep brand.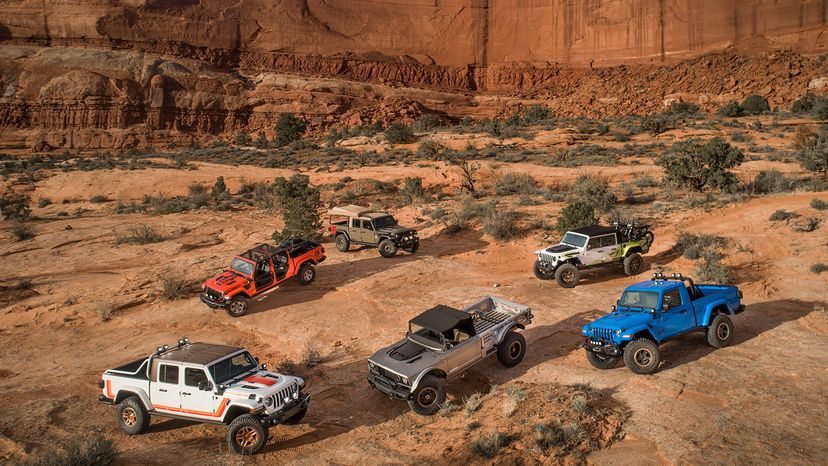 This year is no different, and as usual, the concept cars being unveiled at the Jeep Safari are combinations of restored vintage awesomeness and modern features and accessories. The biggest difference, is, this year's concept vehicles are different spin-offs of the new Gladiator (see image above).
The new Jeep Gladiator delivers a solid theme for the 2019 Easter Jeep Safari concepts, and it'll be hard to top these for 2020. No doubt Jeep's talented team of designers is already brainstorming for next year.