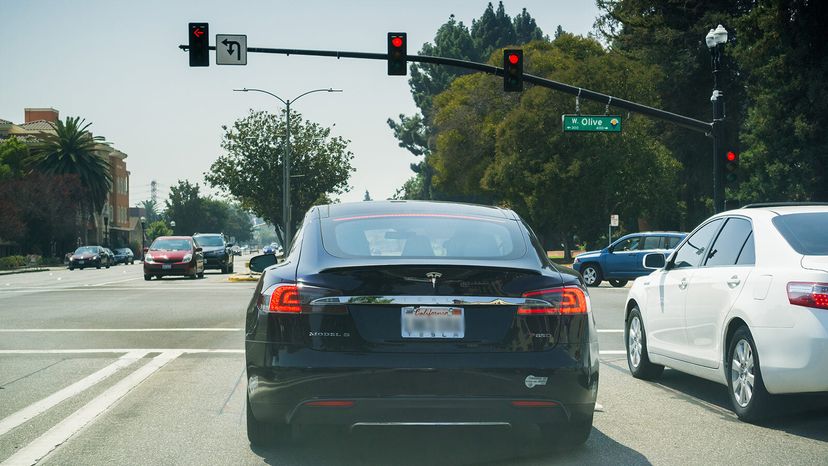 Has this ever happened to you? You pull up to a red traffic light and it changes to green in a few seconds! How did it detect your presence? Or maybe you've had the opposite experience: You sit at a traffic light for what seems an enormous length of time with no change.
Some lights don't have any sort of detectors. For example, in a large city, the traffic lights may simply operate on timers — no matter what time of day it is, there is going to be a lot of traffic. In the suburbs and on country roads, however, detectors are common. They may detect when a car arrives at an intersection, when too many cars are stacked up at an intersection (to control the length of the light) or when cars have entered a turn lane (in order to activate the arrow light).
Traffic lights commonly detect vehicles using digital sensors mounted on the lights themselves, or through an inductive loop embedded in the surface of the road. Both methods allow the traffic system to keep tabs on stopped vehicles occupying the intersection and help traffic to flow smoothly. However, they achieve this in very different ways.