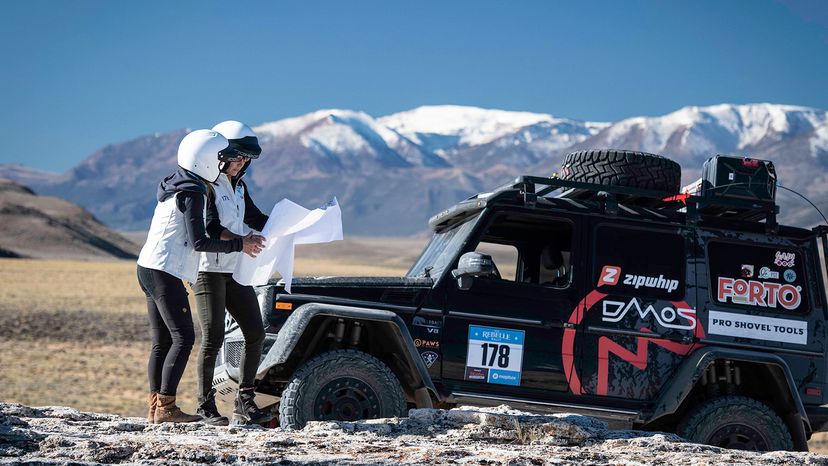 Emily Miller, an accomplished international rally racer and founder of the three-year-old Rebelle Rally, believes navigation — without GPS — is an extremely valuable skill. (I, on the other hand, am happy to keep using my iPhone.) But after trekking for days through the desert as a Rebelle Rally media guest with the women of the race, my eyes are definitely more open.
First, more on The Rebelle Rally: It's an all-female off-road navigation competition that winds through some of the weirdest parts of Nevada and California (including Area 51!). Miller started Rebelle Rally after her experience with another all-women off-road rally, the Rallye Aïcha des Gazelles, or the Gazelle Rally, in Morocco. She wanted to re-create something similar in the United States.
In its third year, the Rebelle is now the longest competitive off-road rally in the lower 48 states and the first women's off-road navigational rally raid in the country. It takes the race coordinators a year to get the necessary permits between five Bureau of Land Management (BLM) field offices, two BLM state offices, two National Parks and the U.S. Forest Service.
Here are some quick facts:
It covers 1,600 miles (2,500 kilometers), 12 counties and two states

84 female competitors participated in 2018

25 rookie teams joined in 2018

Teams hailed from five countries: U.S., France, Canada, Japan and Kenya

800 maps were printed

There were 180 checkpoints from day 0 to day 7

A total of 1,347 points were possible