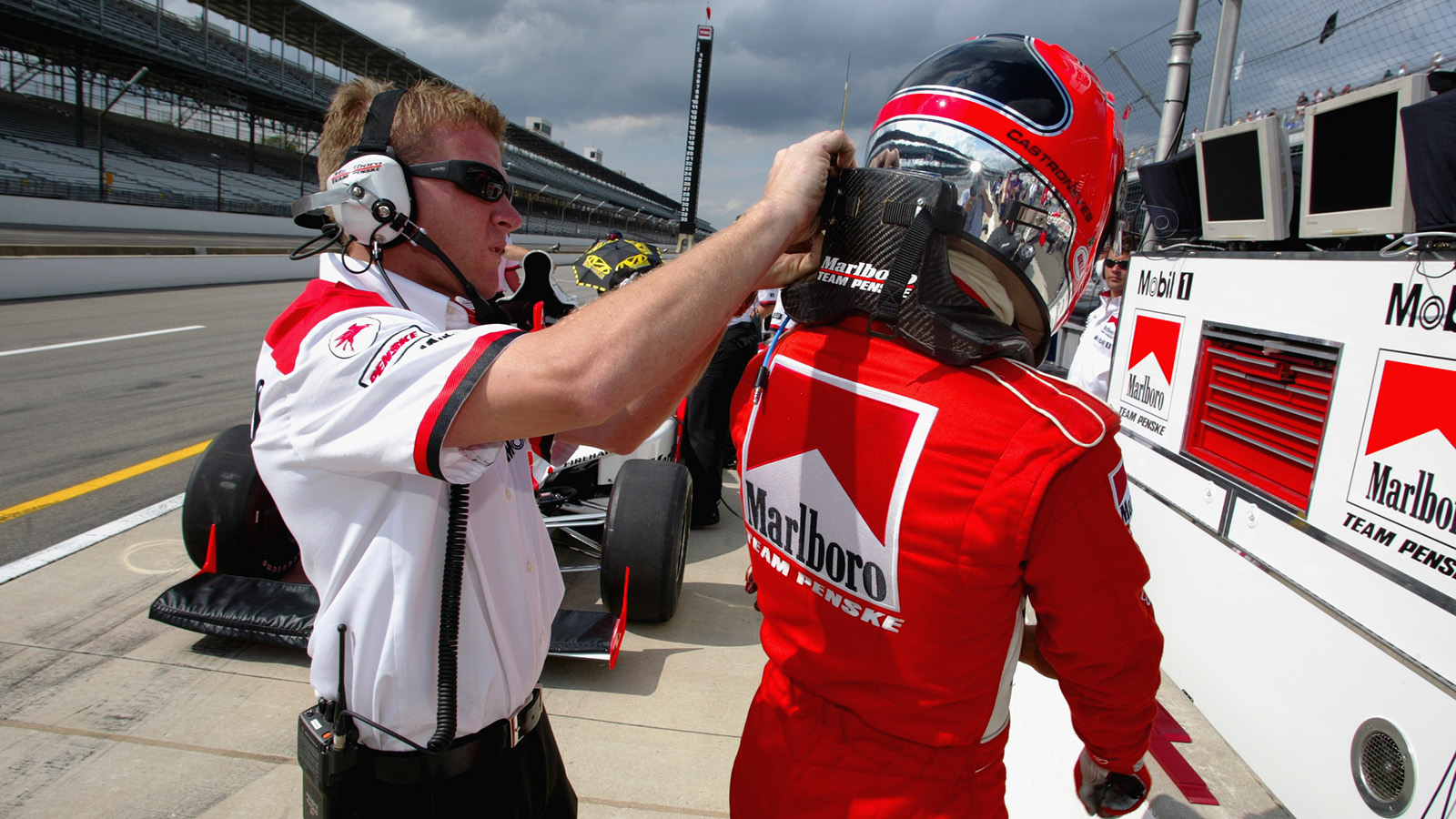 Up Next
The Head and Neck Safety device was developed by the late Dr. Bob Hubbard. HowStuffWorks looks at the impact it has made in car racing.
---
Author's Note: 10 Banned Race Cars
Look, I'm all for a level playing field. I'm also all for safety. But isn't the point of racing to, you know, see who can go the fastest? In researching this article I found that some of the bans made sense to me, like the Group B rally cars. In order to make those cars safe, you'd have to change the whole nature of rally racing. But some of the cars and technology behind them don't seem like they needed banning. Guess I'd be a pretty unscrupulous race team owner.
Related Articles
Sources
Barry, Ben. "Group B Rally Cars: A Look Back." Aug. 2014. (Sept. 10, 2015) http://www.motortrend.com/classic/features/1501_group_b_rally_cars_a_look_back/viewall.html

Benton, Jack. "'Jeff Gordon Flashback': T-Rex Set NASCAR On Its Ear With 1997 'Winston' Win." Bleacher Report. Nov. 27, 2008. (June 15, 2015) http://bleacherreport.com/articles/86701-jeff-gordon-flashback-t-rex-set-nascar-on-its-ear-with-1997-winston-win

Car Throttle. "Retrospective: Toyota's Rally Special - The Celica GT-Four." 2010. (June 15, 2015) http://www.carthrottle.com/post/retrospective-toyotas-rally-special-the-celica-gt-four/

Cook, Terry. "Remembering 'Sneaky Pete' Robinson." Drag Racing Online. (June 15, 2015) http://www.dragracingonline.com/features/peterobinson.html

Davenport, Paul. "The Best in NASCAR History: 1969 Dodge Charger Daytona." Cool Rides Online. April 3, 2013. (June 15, 2015) http://www.coolridesonline.net/news-blog/news-entertainment/the-best-in-nascar-history-1969-dodge-charger-daytona/

Gillies, Mark. "Chaparral 2E." Car and Driver. June 2007. (June 15, 2015) http://www.caranddriver.com/features/chaparral-2e

Grossinger, Martin. "The Ten Most Awesome Banned Race Cars." Jalopnik. June 16, 2011 (June 15, 2015) http://jalopnik.com/5812558/the-ten-most-awesome-banned-race-cars/

Hill, Jim. "The Legend of 'Sneaky Pete' Robinson." Hot Rod Network. June 19, 2015 (June 19, 2015) http://www.hotrod.com/features/history/1531-the-legend-of-sneaky-pete-robinson/

Hendrick Motorsports. "HMS Chassis No. 2429, aka 'T-Rex'." Feb. 16, 2005. (June 15, 2015) http://www.hendrickmotorsports.com/news/articles/9391/hms-chassis-no-2429-aka-t-rex

Philpot, Chris. "Garage Banned: Sometimes in Racing, an Idea is So Good It Gets Outlawed." Car and Driver. Aug. 19, 2013. (June 19, 2015) http://blog.caranddriver.com/garage-banned-sometimes-in-racing-an-idea-is-so-good-it-gets-outlawed/

Racing-reference.info. "1997 Grand Prix of Monaco." (Sept. 10, 2015) http://racing-reference.info/race/1997_Grand_Prix_of_Monaco/F

Redgap, Curtis. "Dodge determined to win at NASCAR; development of the Charger Daytona." Allpar.com. 2006. (June 15, 2015) http://www.allpar.com/racing/dodge-nascar3.html

Spurgeon, Brad. "Wings Must Go, Formula One Decides." May 9, 1998. (Sept. 10, 2015) http://www.nytimes.com/1998/05/09/sports/09iht-prix.t.html

Taylor, Simon. "Lunch with ... Gordon Murray." Motor Sport Magazine. Jan. 2008. (June 15, 2015) http://www.motorsportmagazine.com/archive/article/january-2008/70/lunch-gordon-murray

Ultimatecarpage.com. "Chaparral 2J Chevrolet." (Sept. 10, 2015) http://www.ultimatecarpage.com/car/91/Chaparral-2J-Chevrolet.html