Humber, creator of the 1965 Humber Sceptre Mark II, could trace its origins back to 1887 and was best known as the maker of high-quality, conservative motor cars for Britain's upper-middle class. To some people, Humber was "Britain's Buick."
Humber began importing cars to the U.S. after World War II: two in 1948, 309 in 1951 -- but never much more. Humber was perhaps best known for the Super Snipe, an upmarket sedan with a 110-inch chassis and a 133-bhp, 2965-cc inline six (1963). At $4,500, it cost $450 more than a Buick Electra 225.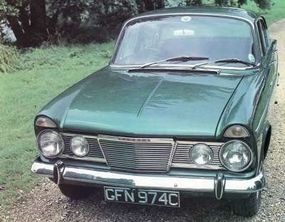 Humber had acquired Hillman in 1928, and both became part of Rootes Motors Ltd. in 1932. Although Humber kept its own identity over the years, by the Sixties it succumbed to the "badge engineering" so rampant in the British auto industry.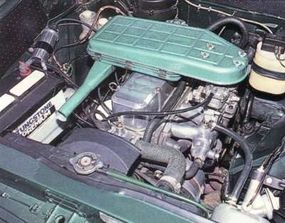 Thus was born the 1964 Sceptre (never sent to the U.S.). It was really a Hillman Super Minx: 101-inch wheelbase, 165 inches long, 1,725-cc four with 69.5 bhp and 91.5 Ibs/ft torque. Where the Sceptre differed from the Super Minx was in the more ornate grille, although both shared the unusual hooded parking lights. Body trim also varied, and the Sceptre got an altogether higher-level interior and more standard equipment.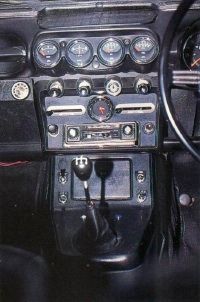 When this 1965 Sceptre was built, Chrysler had already been negotiating to acquire Rootes, and soon did. After 1967, the big Humbers would be gone, leaving only the Sceptre. The marque would finally disappear in 1976.
The featured Sceptre Mark II belongs to John Treadwell, of Surbiton, Surrey, England. Painted Sherwood Green Metallic, this 114,000-mile car has won many awards since its restoration.