Harley's police motorcycles, such as the 1951 Harley-Davidson Police Special, not only came with a wide assortment of equipment specific to their duties, but were often available in colors not offered on civilian bikes. Before the war they were usually painted Police Blue, but many postwar models came in Police Silver.
Restoration of a police bike is more difficult due to the added equipment, which itself needs to be restored as reproductions are hard to find.
The leftside "saddlebag" is actually a two-way radio; a brass fire extinguisher resides on the right.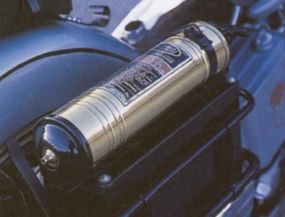 Not all police bikes were dressed in such a bright uniform. Many were almost devoid of chrome trim, having fork legs, wheels, and primary cases painted black.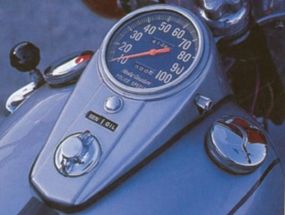 Harley's first police bike was put in use by the city of Detroit, Michigan, in 1908.