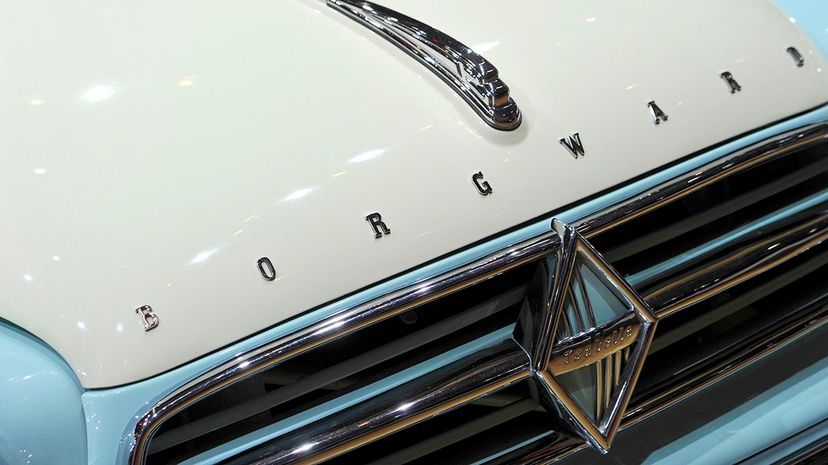 The world of automobile manufacturing is rife with stories of false starts and gigantic falls. From halo and concept cars that turn off the consumer to manufacturers like Preston Tucker plunging into financial troubles, the auto industry has seen its fair share of crushed hopes.
In this episode of CarStuff, hosts Ben Bowlin and Scott Benjamin introduce us to a German vehicle manufacturer whose story involves a self-made entrepreneur, Nazis, possible corruption, redemption — and some really beautiful and forgotten vehicles.
Carl F. W. Borgward was a German industrialist who got involved in the car business in 1919 by way of an automotive parts company called Bremer Reifen-Industrie GmbH. That company would eventually become the Borgward company. He had no silver spoon to slurp from. His father worked in coal and supported Borgward's dozen brothers and sisters. However, Borgward was keenly interested in automobiles, and by the time he was 34 (in 1924) he had produced his first vehicle: the Blitzkarren, a three-wheeled van that was perfect for merchants looking for a small vehicle.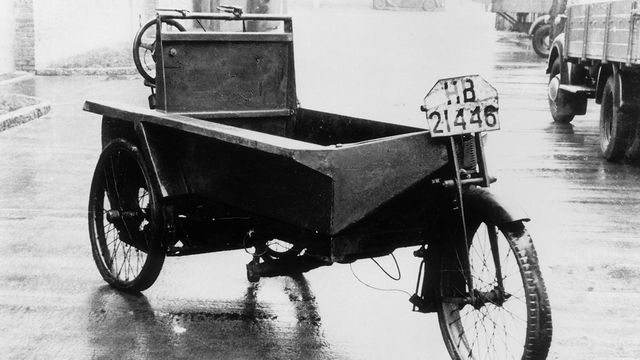 Borgward followed up the Blitzkarren with the Goliath Pionier, another three-wheeled two-seater.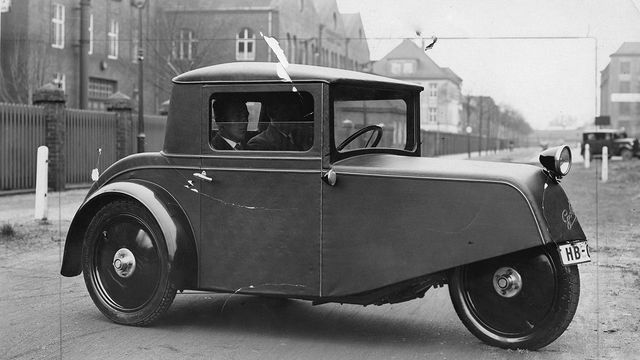 The three-wheeled designs weren't just for fun. They posed a clever way for Borgward to bypass certain taxes. A three-wheeled car was taxed as a motorcycle, not a more expensive car. Even better, you didn't even need a driver's license to operate them. (Well, maybe not better for those on the road.)
Borgward's cars became so popular in the 1930s that there were months-long waiting lists to buy them. But then came a little problem:
World War II.
Borgward was "enlisted" (whether forced or not is up for debate) to make military vehicles for the German war effort. After the war, the automotive entrepreneur actually served a three-year prison term for aiding the Nazis — and came home from his sentence to find his factories in Bremen, Germany, destroyed by Allied bombings.
But he was determined to rebuild, and Borgward had some tricks up his sleeve. Germany was rationing materials post-war, so the management decided to split into three different entities: Borgward, Goliath and Lloyd, each with their own car imprint. That way each company could get their allotment of steel and other materials.
Unfortunately, Borgward might've made a fatal mistake. Each company operated its own engineering and purchasing department, meaning that they weren't sharing parts and resources. It takes a lot of cash on hand to develop every individual part of every car, after all.
That mistake didn't have immediate effects, as the 1950s were a great time for Borgward. The company launched the extremely popular Isabella model and newer Borgward models, which featured some cutting-edge features like air-suspension and automatic transmission. By 1959, the company reported about $158 million in income.
But a 1960 article in the German magazine Der Spiegel sent the company reeling. The article reported that Borgward's segmented companies left them short of cash, and disorganized. That caused the city-state of Bremen — whose ruling political party was no fan of Carl Borgward — to withhold a loan to Borgward, and essentially forced his hand to turn the company over to them.
And who did they put in charge of the company? A board member from BMW, a huge rival. The company was out of business by 1961 — but with all its creditors immediately paid off, which makes claims that Borgward was in terrible shape slightly less easy to swallow.  
Want to hear more? Get even more details from the CarStuff guys on the Borgward story by listening to the podcast player embedded here or grab it on your favorite podcasting service.