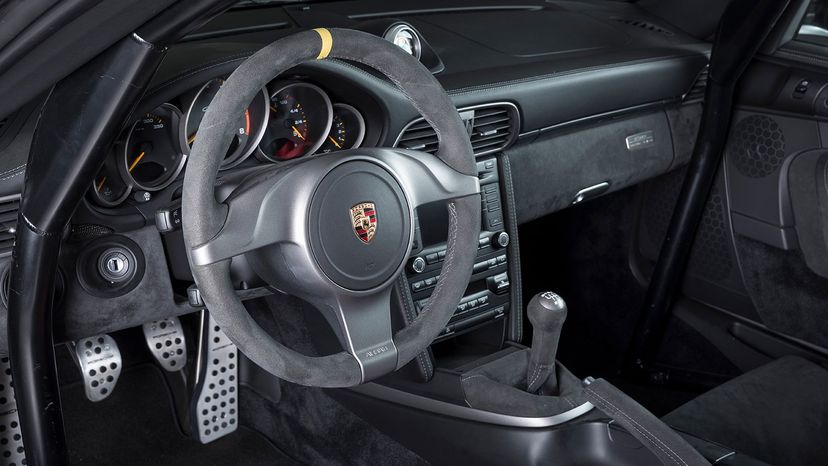 In 2021, only around 1 percent of new cars sold in the U.S. came with three pedals and a stick shift, reported The New York Times. Whole generations of American drivers have been able to get by without learning to drive stick at all. At the same time that sales of these manual transmissions were dwindling, the market became saturated with SUVs, crossovers and luxury pickup trucks. It all comes in stark contrast to the buying patterns in Europe and Asia, where small manual hatchbacks practically run the streets – some 80 percent of cars on the roads there are manual. But even on those continents, trends are changing.
So why is that? First, a look at the U.S. It seems like an inherently American trait to make everything as big and cushy as possible, including cars. When you look at prewar cars across the globe, the vast majority of them had manually operated gearboxes. Then, swinging into the '50s after World War II, automatic transmissions became a premium add-on for many American cars. Customers were liable to take that option because they didn't want to deal with shifting through their commute, and because they could easily cover the additional cost. By 1957, auto boxes had already taken over 80 percent of the U.S. market.
Around the same time, American cars ballooned to much greater sizes than their Euro and Japanese counterparts, a trend that wouldn't be interrupted until the oil crisis of the '70s. East of the Atlantic, they stuck with small manual cars because they were more fuel-efficient, and cheaper to produce. Inexpensive cars were a necessity in the continents that saw their lands and factories ravaged by the war. Meanwhile, the U.S. was oil-rich, and shielded from the economic fallout of the conflict, so frugality was of no concern. Americans, back then and today, take significantly longer commutes by car, while Europeans are more likely to take shorter road trips and rely more on public transit. It's another big reason that Americans so quickly latched onto the convenience of an automatic.
One segment where manual transmissions were able to maintain a foothold was the dedicated sports car market. Many of these cars from makers like Porsche, Ferrari and Datsun were foreign imports. They usually had no automatic option at all. If they did, it offered subpar performance and driving feel. Cars like these cemented in American minds the notion that shifting your own gears was a rite of passage for real car enthusiasts, even though every bored kid in the Eastern Hemisphere learned to do it for their license.