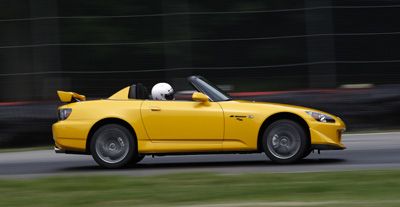 The Honda S2000 is a racy little roadster with a inline-4 engine and a perfect 50/50 weight distribution. The next sports car created the "pony car" class.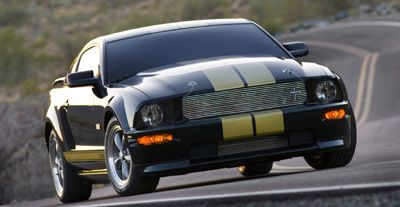 The fifth-generation Ford Mustang's design was inspired by the Mustangs of the 1960s. What sports car is called a "Fairlady" in Japan?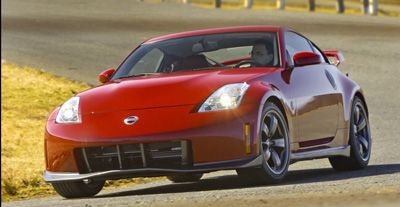 The Nissan 350Z, also known as the Fairlady Z in Japan, brings the racetrack to the street. Check out a sporty car from Audi next.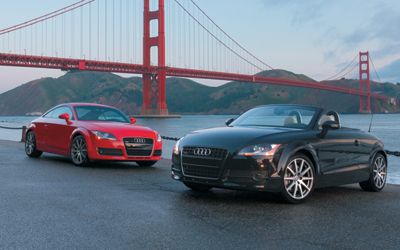 The second-generation Audi TT gets a facelift with the new optional Audi Magnetic Ride. The next sports car is equipped with a carbon fiber roof to save weight and lower its center of gravity.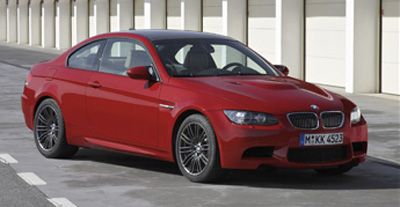 Say goodbye to the inline-6, the 2009 BMW M3 is now powered by a 420-horsepower V-8. The sports car on the next page gets you the most bang for your buck.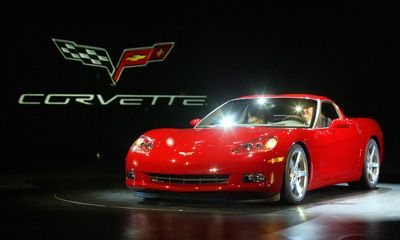 The Chevrolet Corvette is a high-performance two-seater V-8 sports car with over 400-hp. The next car shares the same Y-body platform as the Corvette.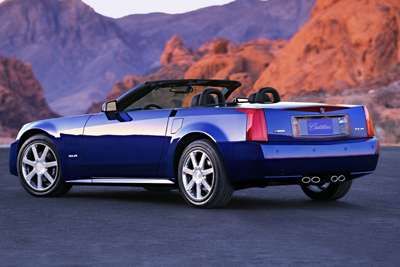 The Cadillac XLR is a luxury sports car that comes with a 320-hp V-8 or a 443-hp supercharged V-8. Take a look at BMW's sporty roadster next.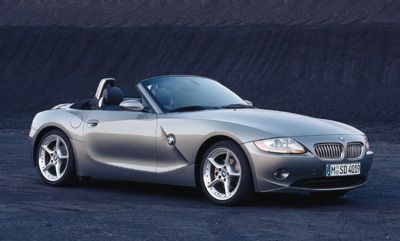 The BMW Z4 has a 6-cylinder engine and comes in convertible and hatchback coupe body styles. Mercedes-Benz also has a small sporty roadster of their own. See a photo of it on the next page.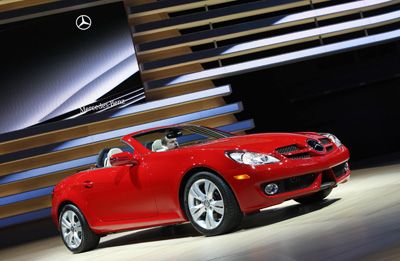 The Mercedes-Benz SLK is a sporty roadster with a power-folding hardtop. Unlike the other roadster in its class, the next car has a mid-engine layout.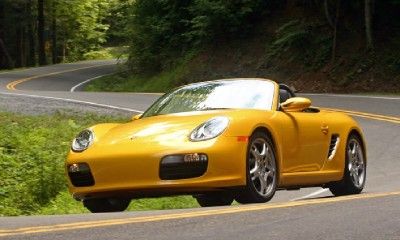 The Porsche Boxster debuted in 1997 as the new entry-level Porsche and became a sports-car classic. See the Boxster's bigger brother in the next photo.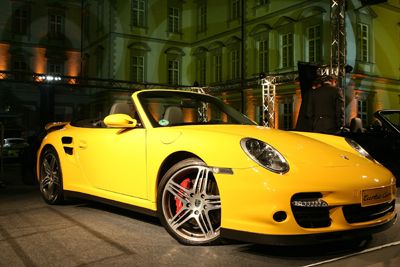 The Porsche 911 is acclaimed the world's best all-around sports car. What new sports car might be able to take the 911 off its throne?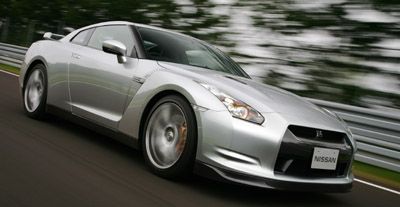 The Nissan GT-R is powered by a twin turbo V-6 that gives it supercar performance at only a quarter of the price of an exotic car. Performance through light weight is the philosophy of the next sports car.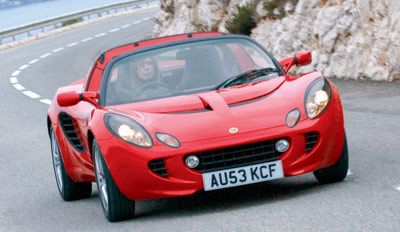 The Lotus Elise's light weight helps it handle like it's an extension of the driver. The next sports car is hand-built in Britain.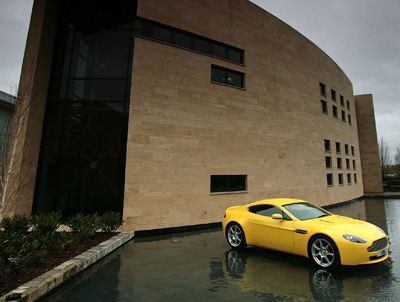 The Aston Martin V8 Vantage has a 4.3-liter V-8 that produces 380-bhp. Check out Dodge's top of the line sports car next.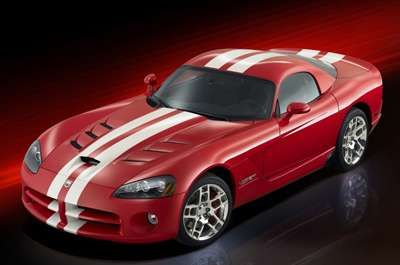 The Dodge Viper can accelerate from 0 to 60 in less than 4 seconds and has a price tag of $89,000.