The Controls
­ A­ll of the equipment in an automated car wash requires a heavy-duty power source. Each station has its own fuse-protected circuit. Most car washes are designed so that the car wash can continue to operate even if one of the stations completely fails.
The digital control system (DCS) is the brains of the car wash.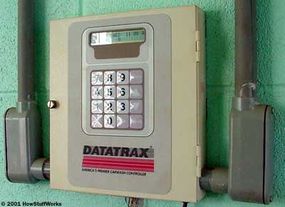 From the moment that the eye tells the DCS that a car has entered the system, the DCS controls every aspect of the car wash. It knows exactly where the car is at all times and turns on the appropriate stations as they are needed.