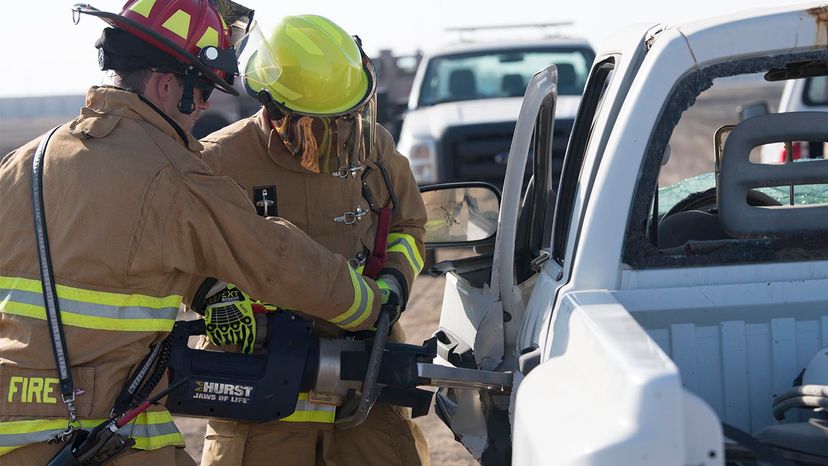 Driving down the interstate, you reach down to grab your cellphone that fell to the passenger-side floorboard. In an instant, you inadvertently swerve onto the shoulder of the road, and your car flips as you attempt to regain control. When your car comes to rest, you've got a broken leg, your car is upside down and you're pinned underneath the dashboard. In this type of situation, rescue workers will use a set of tools commonly called the "Jaws of Life" to cut away the car and get you out.
The term "Jaws of Life" refers to several types of piston-rod hydraulic tools known as cutters, spreaders and rams that are used to pry open vehicles involved in accidents when a victim may be trapped.
During emergencies, when a few wasted seconds can cost lives, the Jaws of Life are brought in to remove victims from the crashed vehicle. These devices are also used to extricate victims from collapsed concrete and steel structures after earthquakes. In this article, you will learn how these simple hydraulic systems work, the purpose of each device and how they're powered.