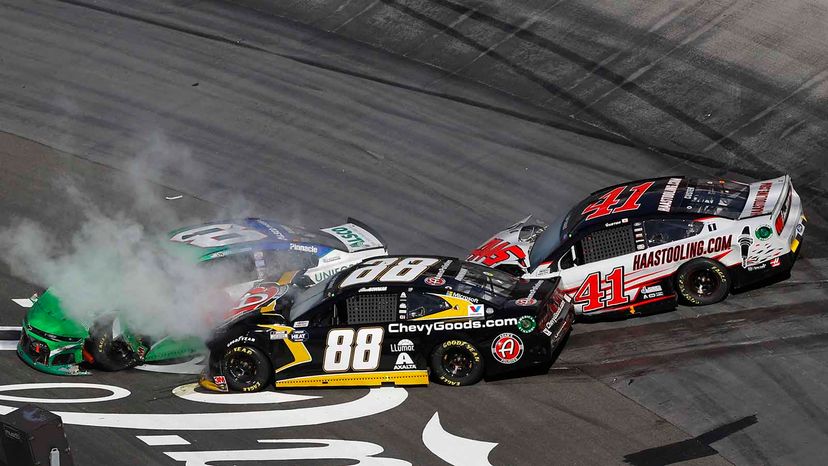 Most drivers buy car insurance to protect them in case they're in an accident and their car — or another person's car — is damaged. But what about race car drivers? The sport is built on speed: NASCAR drivers, for instance, race at speeds of up to 200 miles per hour (322 kilometers per hour).
And at speeds like that, accidents are bound to happen — and they do. In fact some fans find them the most exciting part of the sport. So who insures these drivers and their race cars, where accidents — and often bad ones — are par for the course?
Well if you know anything about racing, especially NASCAR, you know the drivers have sponsors — and lots of them. And some drivers' cars might be sponsored by insurance companies. So does that mean the company insures the car too? Sometimes, but not always. Then if not, who does? Let's break it all down.