The 1968 Ford Mustang California Special: this vanilla-white hardtop is only a 302/automatic with a modest level of optional equipment, but it can attract as much attention as a full-blown Shelby when ponies gather. Less knowledgeable Mustang buffs sometimes mistake the car for a one-off custom or even a notchback Shelby. But those in the know recognize it as a 1968 California Special, built at Ford's old San Jose assembly plant and sold only in the Golden State.
Ford's intention, of course, was to unload a few extra ponies on the West Coast market, but after 4,000 or so sales during 1968, the experiment was never repeated. That makes the California Special rare today.
The California Special package was available only on the two-door hardtop, but it could be ordered with any Mustang powertrain combination. Tape stripe packages were popular in the late 1960s, but the CS was more distinctive than most, assembled from some things borrowed and some things new. It was the borrowed parts that gave the CS special status, and sometimes confused Mustang watchers.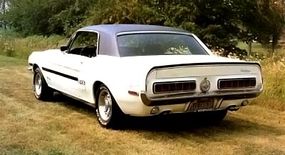 The components that made a Mustang into a California Special included a blacked-out grille with aftermarket fog lamps, nonfunctional fiberglass side scoops, side striping, a fiberglass rear decklid and quarter panel caps from the 1968 Shelby convertible, Shelby taillights, and California Special identification. The CS featured looks a lot like a Shelby and, to a large degree, that explains the interest in this unusual Mustang.
And if almost everyone assumes that CS stands for Carroll Shelby, that's just part of the fun of owning something special.
While California Ford dealers were selling the CS, the same collection of parts were put on Mustangs destined for Denver, Colorado, showrooms. This version was called the High Country Special.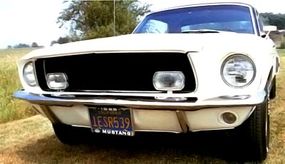 ­For more information on cars, see:
Classic Cars

Consumer Guide New Car Search

Consumer Guide Used Car Search