Be it fictional or real, there's something stirring about a great quest. Consider Captain Ahab and his white whale. Then there's Mike Kuhn and his lavender Chevrolet.
Kuhn says he spent about 10 years trying to track down a 1965 Chevelle painted in that year's distinctive shade of Evening Orchid before landing the Malibu SS two-door hardtop seen here. His search ended in Texas in July 1990. Then he brought his prize back home to Trenton, Illinois, to begin nearly two years of restoration.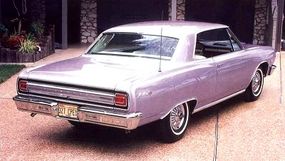 Evening Orchid was one of 15 colors available for the 1965 Chevelle, which was in its second season as Chevrolet's entry in the then-new intermediate class. It continued the 115-inch wheelbase from the Chevelle's 1964 debut, but total length grew 2.7 inches, thanks to a more pointed nose and front bumper.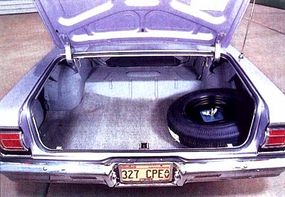 Still, overall dimensions approximated those of the well-regarded 1955-1957 Chevys. Underneath the squarish bodywork was a perimeter frame and coil-spring suspension at all four corners.
Chevelles came in four trim levels for 1965 -- the 300, 300 Deluxe, Malibu, and Malibu SS. Of the six Chevelle body styles, Super Sports came only in convertible and hardtop coupe forms.
The SS featured a blacked-out grille and a ring of black paint on the rear cove (except on black cars, which wore a silver band), rocker-panel trim, and special wheel covers. Bucket seats and a full gauge package came standard inside.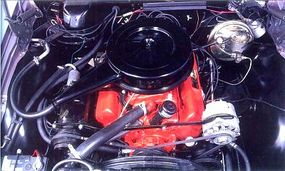 Power selections were the same as for all other Chevelles: a choice of two sixes, a 283-cid V-8 in two states of tune, and a trio of 327-cube V-8s. The 250-and 300-bhp 327s were mid-1964 additions. They were joined for 1965 by a chrome-bedecked 350-bhp 327 -- and a rare and expensive 375-horse 396-cid V-8 that turned 201 Super Sports into snorting beasts.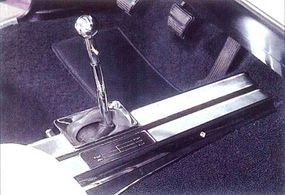 After a good start in 1964, Malibu SS orders increased to 81,112 for 1965. Mike Kuhn's well-equipped example is one of the 64,532 V-8 hardtops built. His car's 250-bhp 327 is hooked to the extra-cost four-speed transmission, which brought with it a floor console.
Air conditioning, a faux-wood sports steering wheel, tachometer, dash-top clock, and power steering and brakes are among its other options.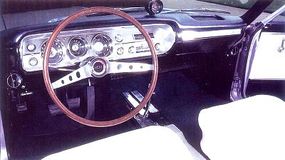 Though a solid car, Kuhn gave it a frame-off restoration. Since then, it has taken its share of show awards. You don't have to search for a reason why.