Spurred on by the modest success of the 1957-1958 Scotsman, a stripped-down, economy model, Studebaker President Harold Churchill pushed ahead with a new compact car for 1959 -- the Studebaker Lark.
He instructed stylist Duncan McRae and chief engineer Eugene Hardig to come up with a fresh design using as many existing components as possible. The Lark marked the second major facelift of the Loewy-inspired 1953 models. Cleverly done, most people thought of it as all new.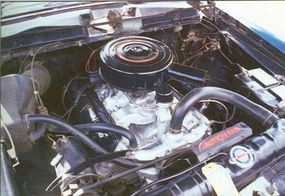 The central body took a chop of 8 inches, leaving a wheelbase of 108.5 inches. The front and rear overhang got the axe, too, cutting 27.4 inches off the total length. More than 200 pound melted away in the process. Nonetheless, the Lark still seated six.
Success came instantly with sales almost tripling to 131,075 for the 1959 model year. For 1960, the Lark saw only cosmetic changes, although the 289-cid V-8 reappeared, as did a four-door wagon and a convertible, the latter Studebaker's first since 1952. In V-8 form it sold for $2,756.

Bucking the onslaught of new compacts from the Big Three, the Lark continued its winning way with 127,710 sales, including 8,571 ragtops.
The 259 V-8 engine hurled a Lark sedan from 0 to 60 mph in 10 seconds flat but still managed 23.28 mpg in the 1960 Mobilgas Economy Run.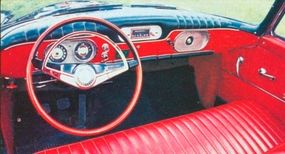 Equipped with the 259 V-8 and overdrive, it'll pass most cars on the road even today.