There's something timeless and thrilling about a piece of pre-war custom coachwork, especially when it courses with a pulse of sporting blood. That's the beat that lies at the heart of the 1936 Delahaye 135 Competition Coupe from the famed Blackhawk Collection in Danville, California.
Delahaye had been making cars in France since 1894; with a few exceptions, they were fairly conventional. But in 1935, the company launched a pair of six-cylinder cars that were a genuine tonic.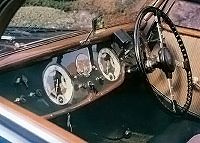 The larger of the two was the 120-horsepower 3.5-liter that went into the new Type 135, producing a car that scored wins in the Monte Carlo Rallye and at LeMans in the late 1930s.
The short Competition featured here stoned by a Parisian industrialist who was fond of the flowing style of coach-builders Figoni et Falaschi.
Two passengers can ride in style as triple carburetors feed the ohv six, which is driven through a four-speed synchromesh gearbox.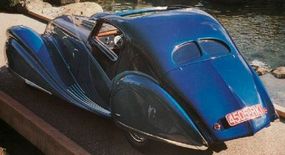 After World War II, the car began passing through the hands of various American owners. In the 1980s, a Japanese buyer had the car restored. It was shown at Pebble Beach, then taken to Japan.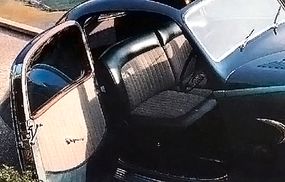 The Blackhawk Collection purchased it about three years ago. The restoration still holding up, little work was needed to put it on display.