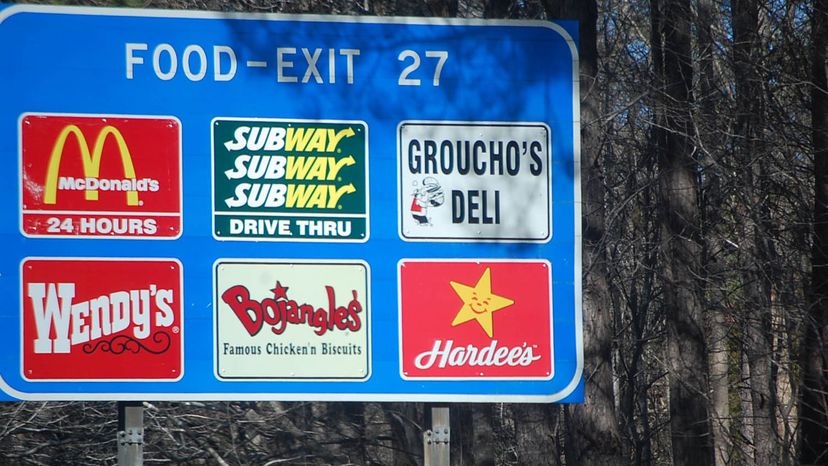 If you've ever driven on an American highway you know them: They're the big blue signs near interstate exits showing travelers the nearest gas, food and hotel or motel options. They're officially called "interstate logo signs" or "specific service signs."
But the places featured are not random. Scoring a spot on these signs boosts profits for many companies – and for the states that control them. Tennessee nabs about $8 million per year and Virginia gets about $6 million, the Bristol Herald-Courier reported in 2019.
"All highway signs serve a specific purpose and their color is how you can easily tell what the sign's purpose is – direction, information, regulations, etc.," emails Jeni Campana, spokesperson for the Nebraska Department of Transportation. "These signs in particular are blue or informational signs. Regardless of what state you drive through, if you see a blue sign, it's going to provide helpful information to motorists as they travel along their way."
There are three basic types of blue logo signs:
Mainline: That's the first one you see. It lets you know certain services are nearby.

Ramp: This is closer to the exit and indicates whether you turn right or left at the end of the off-ramp; businesses that are clearly visible from the exit may not qualify for a ramp sign.

Trailblazer: This last and smallest sign is placed at each corner where drivers should turn to reach the business.