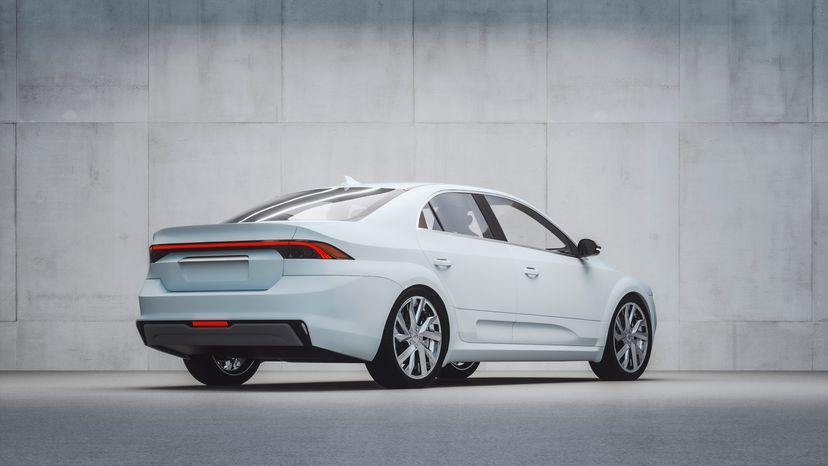 General Motors' first new nameplate in over 60 years was born in 1982 as Project Saturn. Conceived in part by then-chairman Roger Smith, it was an all-out effort to stem the growing Japanese dominance of the U.S. small-car market that had begun in the early '70s.
Smith realized that although GM was highly successful with traditional American cars, it badly lagged behind Japanese makers for small-car quality, design, and cost. As a result, younger buyers were deserting GM's smaller U.S. products for Hondas, Toyotas, and other Japanese models -- and they weren't coming back.
More than eight years passed before the first Saturns were sold. For some, that long gestation reinforced doubts that GM could field a competitive, profitable, all-American small car -- especially given recent efforts like the problem-plagued X-body front-drive compacts.
Heady pronouncements along the way didn't help. For example, at the November 1983 unveiling of a full-scale sedan prototype (later dubbed "the little red car"), Smith promised Saturn would be a "a quantum leap ahead of the Japanese, including what they have coming in the future. In Saturn we have GM's answer -- the American answer -- to the Japanese challenge. It's the clean-sheet approach to producing small cars that in time will prove to have historic implications."
Originally, Saturn vehicles were to be sold by Chevrolet, starting with a front-drive four-door sedan somewhat smaller than a contemporary Chevy Cavalier. The projected price was $5000-$7000 and its introduction was vaguely described as sometime in "the late '80s." A two-door coupe and a sport-­utility vehicle (SUV) were to follow later.
By the time Saturn opened for business, however, it was Saturn Corporation, a wholly owned subsidiary charged with pioneering new ideas in everything from styling to service. The most successful innovations would then spread throughout GM itself, or so it was presumed. Saturn was supposed to make money, of course, preferably by stealing sales from the competition, not other GM makes.
In presenting the prototype, GM served notice that Saturns would be different: Body panels would be made of either metal or plastic and attached to a steel "spaceframe" as on Pontiac's then-new Fiero sporty car. The engine would be a brand-new, fuel-injected four-cylinder with an aluminum block and cylinder heads formed by a precision "lost foam" technique. Oil passages would be designed in instead of drilled in after casting to save both time and material. Astonishing EPA-rated fuel economy was promised: 45 mpg city, 60 mpg highway.
Other components need not come from corporate bins, and Saturn was free to devise its own engineering and manufacturing methods. A major goal for this experiment was finding ways to close the cost gap with "Japan, Inc.," then estimated at more than $2000 per car. The resultant savings, Smith said, would finally make GM a small-car power in the U.S. market. In fact, he declared Saturn nothing less than "the key to GM's long-term competitiveness, survival, and success."
As announced in January 1985, Saturn Corporation would have its own plant, its own employees, its own contract with the United Auto Workers union, and a separate dealer network. Initial funding was $150 million, and up to $5 billion was earmarked for future expenditures, including some $3.5 billion for a "greenfield" factory in Spring Hill, Tennessee.
Smith hoped production would start by fall 1987, and vowed to drive the first car off the line himself. Oldsmobile general manager Joseph Sanchez was tapped as Saturn president, but died of a heart attack less than three weeks later. Pontiac general manager Bill Hogland was named to replace him.