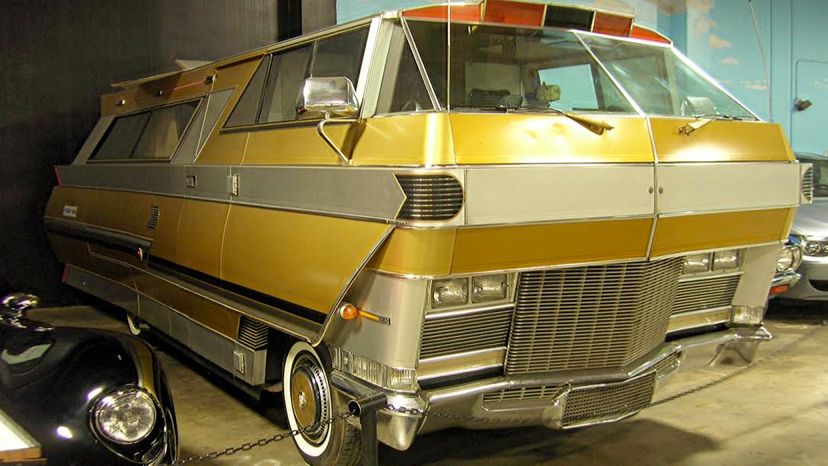 Pop culture is full of amazing custom RVs. Who wouldn't want to travel in Eagle 5, the galaxy-traversing Winnebago from "Spaceballs" (complete with "I Heart Uranus" bumper sticker, of course)? On the less sophisticated end of the spectrum, MTV put an RV front and center with its long-running "Road Rules." And let's not forget the ultimate customized RV: Walt and Jesse's third partner, the Fleetwood Bounder in "Breaking Bad."
But movies and television have nothing on the actual recreational vehicles that occupy the road. In this episode of CarStuff, hosts Scott Benjamin and Ben Bowlin give you a peek inside some of the most extravagant RVs that have bumped their way down the highway. If you've ever wanted to live the life of luxury — while also having the security of knowing you can bolt at any moment — you'll want to check out the opulent offerings.
A good start? The 1971 Star Streak motor home and 1976 Star Streak II. The 1976 version was actually built on a Cadillac chassis, from the bottom up. And while it may look like something the Jetsons and the Brady Bunch would vacation in together, it's still designed to fit in a standard garage door. (But they're both currently housed at museums, so no need to move those boxes of winter clothes.)
A lot of us need far more lavish conditions than that for our family pilgrimage to Grammy's for Thanksgiving. So perhaps the Vantare Platinum Plus, by Featherlite Luxury coaches, might be a better fit. The model has all the little things you'll need on your road trip to Delaware, like Swarovski crystal accents and a built-in treadmill. But most importantly, it features a slide-out "garage" in the undercarriage of the RV that fits a sports car. (Unfortunately, this little beaut is no longer for sale on the Featherlite website, but you can find all sorts of equivalent carriages.)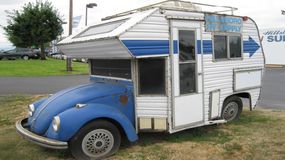 RVs and motor homes have an early place in history, too. In 1931, Mae West was famously given what was called a "housecar" by Paramount Studios to entice her to come to Hollywood. It was not a place to sleep, but instead a chauffeured car to make West's travels to the studios more comfortable, making for an extremely grand way to commute to the old salt mine.
But that's just scratching the surface. Join Ben and Scott as they step into the world of crazy custom RVs — including even more blinged buses, tricked-out trucks and veritable houses on wheels — on this episode of CarStuff.