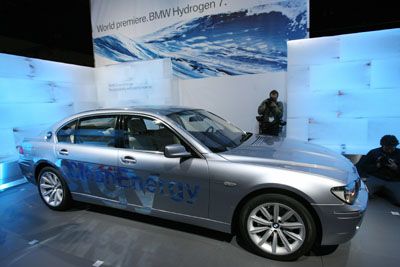 The BMW Hydrogen 7 is the first hydrogen-drive luxury performance automobile capable of running on gasoline or hydrogen. The next vehicle was the first fuel-cell car in history to be approved for commercial use.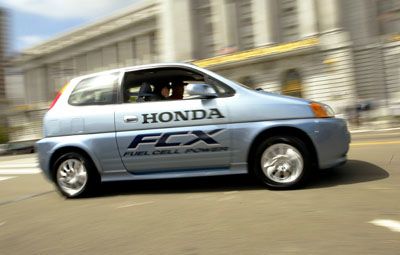 The Honda FCX hydrogen-powered fuel cell car debuted in 2002. Check out the new FCX next.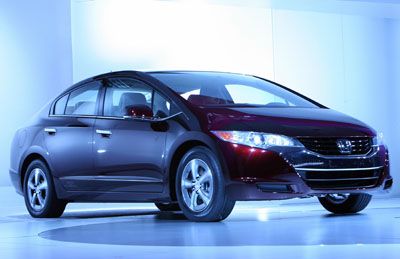 The hydrogen-powered Honda FCX Clarity is only available for leasing to Southern California residents. What is one of the disadvantages of hydrogen vehicles?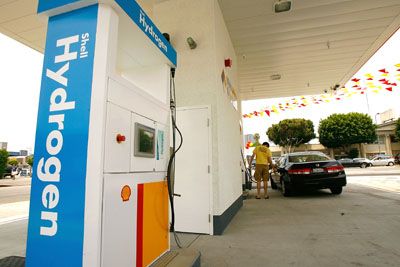 Hydrogen filling stations aren't available everywhere, which makes finding a place to fill up very difficult. What kind of vehicle might not work very well on a cloudy day?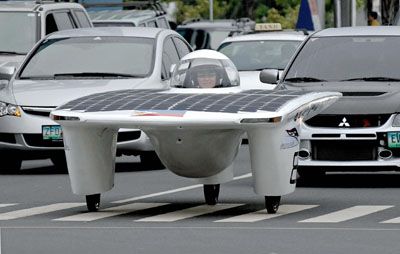 An engineering student driving a solar-powered car. See the first commercially available solar-electric hybrid next.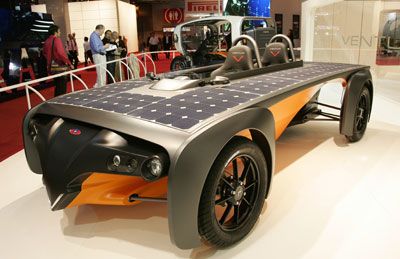 The Venturi Astrolab in 2006 was hailed as the world's first commercial electro-solar hybrid car. Up next is a solar-powered vehicle that hauls a trailer covered with solar panels.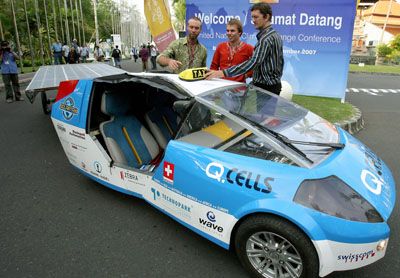 The Solartaxi will be the first completely solar-powered car to drive around the world. Compressed air is used to power the vehicle on the next page.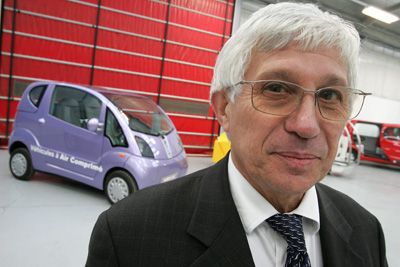 Guy Negre poses in front of the Minicat, a compressed air powered car. The next car looks and drives like a regular Civic, but it runs on domestic natural gas.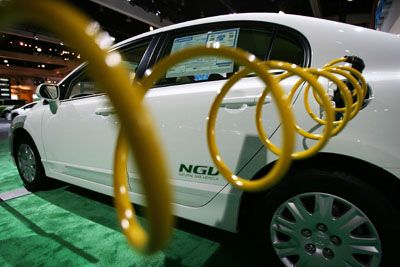 A natural gas home refueling appliance, Phill, by FuelMaker is connected to a Honda Civic NGV natural gas vehicle. Diesel fuel and an electric motor power the next vehicle.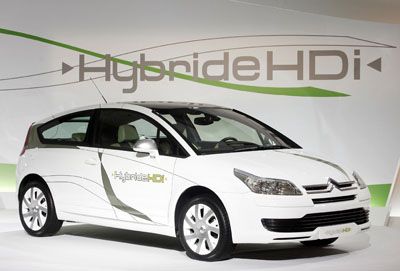 A Citroen C4 diesel-electric hybrid offers more gas mileage than regular gasoline-electric hybrids. The next vehicle is powered by E10 blended fuel.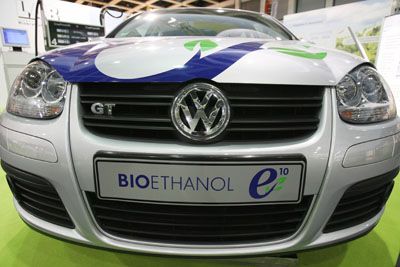 A Volkswagen Golf model that uses E10 blended bioethanol is on display. Alternative fuels can also be used in sports cars like the next vehicle.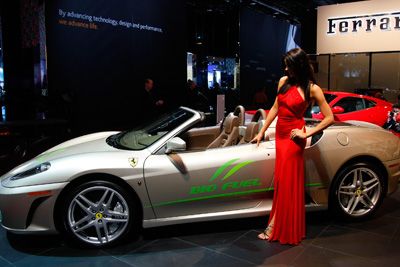 The Ferrari F430 Spider Bio Fuel Concept car runs on E85 biofuel. What could you use to substitute diesel fuel?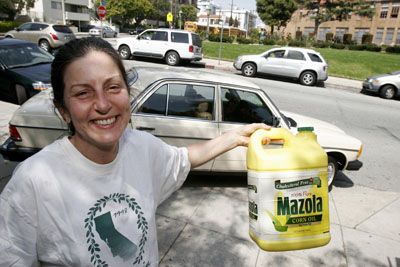 Cooking oil was used to fill the gas tank of this converted 1984 Mercedes Benz 300 Turbo Diesel. The next fuel is one of the most common alternative fuels used in the world today.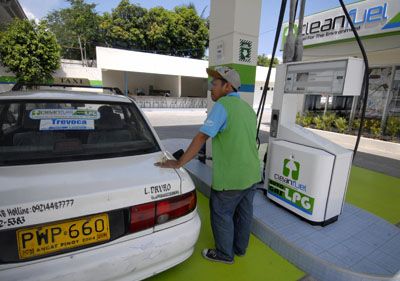 A gas station attendant fills up a taxi with liquefied petroleum gas. Check out DaimlerChrysler's fuel cell vehicle next.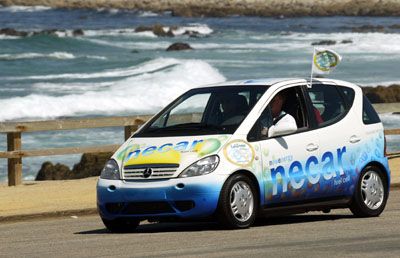 The DaimlerChrysler NECAR fuel cell vehicle drives along a 17-mile stretch of coastline. What sports car can go from 0-60 in 3.9 seconds and is fully electric?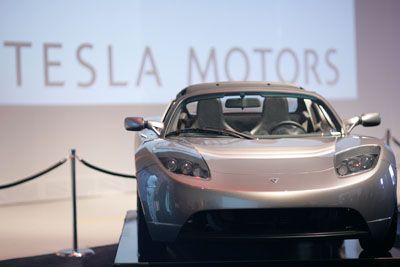 The Tesla Roadster is a fully electric sports car powered by a lithium-ion battery pack. Take a look at another electric car on the next page.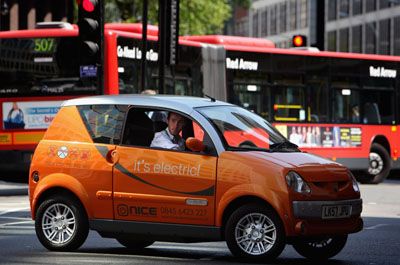 An electric car makes its way through town after being charged at a charging point. Fifteen minutes is all it takes to charge the next vehicle to 80 percent capacity.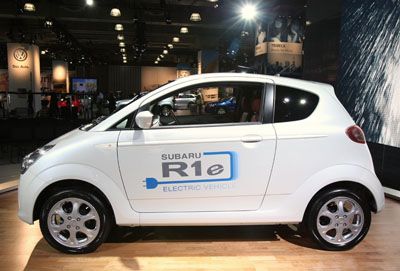 The Subaru R1e electric car can be charged overnight on ordinary household current. See where you can charge your electric car next.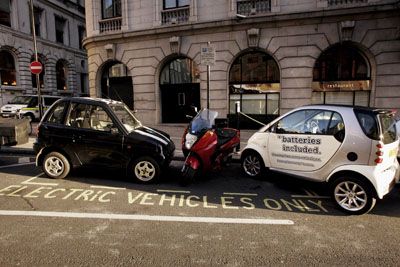 Electric vehicles charge up in a parking bay equipped with a charging station. To learn more about electric cars, read How Electric Cars Work.