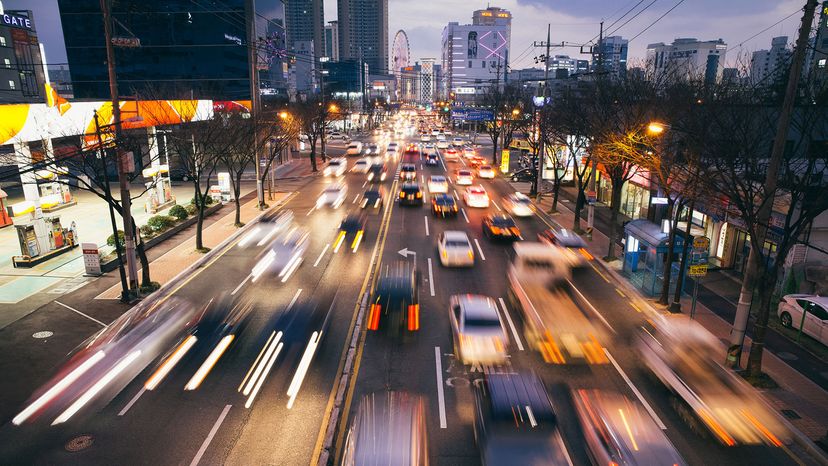 Go out on New Year's Eve (which probably means you'll be coming home on New Year's Day) and you'll probably be implored by friends and family to be careful. Take a cab. Lots of drunk drivers out, obviously. It makes sense that the New Year's holiday would be a busy one for law enforcement and emergency response teams. And it is. But, believe it or not, New Year's Day is not the most treacherous day of the year to be behind the wheel.
Before we go any further, let's just clarify this: None of what we are about to say means that it's a good idea to be reckless on New Year's Eve. It's a safe bet that several of the drivers on the road should not be in a car. Just because there are statistically more car crashes on other days doesn't mean you shouldn't be careful.
Now, then. According to AutoInsurance.org, which used data from various government sources, the worst holiday for auto accidents in 2022 was Memorial Day, perhaps because it was the first holiday of summer and drivers could be drunk or just frustrated with traffic, heat and summer road construction delays. There were 448 fatal accidents on Memorial Day. The next worst holidays (in order) were Labor Day, Independence Day, Columbus Day, Father's Day and Cinco de Mayo.
So where does New Year's Day lie? AutoInsurance.org put it at No. 6 on their list of safest holidays for auto accidents, followed by New Year's Eve at No. 5. The safest holiday of all? Why, Christmas. "The main reason holidays like New Year's, Christmas, and St. Patrick's Day are safer is due to stringent efforts by law enforcement. Many drivers who would typically drive under the influence choose not to because they know they are more likely to get caught," the website reported.
The National Safety Council factored in accidents from 6 p.m. Friday Dec. 30 through midnight on New Year's Day, 2023 (the period it used to cover the New Year's holiday) and estimated 408 people could die in traffic fatalities, still a significant number.
It's no coincidence that most of the deadliest holidays are in the summer and the safest ones tend to be in the winter. Because driving conditions are worse in the winter, people tend to use more caution on the roads, says AutoInsurance.org.