Long-time Elvis fans and 1971 Road Runner hardtop coupe admirers share one important experience: Both groups have had to witness the object of their veneration grow from spare and hunky to showy and chunky.
Plymouth introduced the Road Runner for 1968 as a stripped-down, low-price alternative to its fancier but weaker-selling GTX. The scrappy new model's performance and $2,896 base price lured 44,599 buyers that year, far exceeding the initial 2,500-unit sales projections.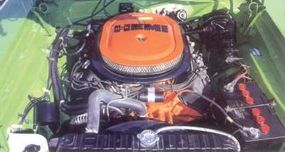 Its standard powerplant was a 383-cid V-8 engine that produced 335 bhp with help from the 440 V-8's freer-flowing cylinder heads, valvetrain, and manifolds. For even more punch, the stout 426-cid "Hemi" V-8 was available. Rated at a nominal 425 bhp, its actual output was well over 500 bhp. But the Hemi added roughly 30 percent to a Road Runner's base price and was barely streetable. Thus, it typically garnered only a few hundred orders a year. A more popular upgrade was the 390-bhp 440 introduced for 1969.
As the 1970s began, steadily rising insurance premiums and changing tastes were cooling demand for performance cars. Amid this less-giddy climate, Plymouth introduced a redesigned mid-size line for 1971.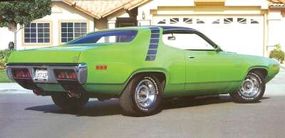 The new car rode a one-inch shorter wheelbase, but overall width increased by about three inches and curb weight went up some 170 pounds. The increased bulk signaled a departure from Road Runner's raw performance approach, a fact underscored by new options such as a color-keyed "elastomeric" front bumper, a rear spoiler, and backlight louvers.
At the same time, the standard 383 dropped 35 bhp to 300, and a smaller 275-bhp 340-cid V-8 was offered at mid-year. The Hemi was still an option and it was as strong as ever, but this would be its last season.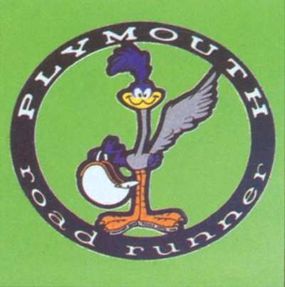 Overall sales were by this time in a free fall. Following 1970's tally of 43,404, the 1971 Road Runner found just 14,218 buyers. Demand continued at similar levels for a few more years before Plymouth's famous bird was for 1976 reduced to being a warmed-over Volare compact slathered with stick-on stripes.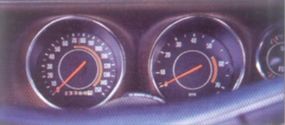 Indeed, like Elvis, the Hemi had already "left the building." But at least one of the rumored sightings is true; Phil Newcomb's Sassy Grass Green 1971, shown here, aptly preserves the turning point from Road Runner's all-out performance days.
It's one of 55 1971s equipped with the Hemi, of which only 28 had a four-speed transmission, as this one does. The low-mileage California car has been meticulously restored, with contemporary radial tires being the only deviation from date-code-matching correctness.
For more information on cars, see:
Classic Cars

Consumer Guide New Car Search

Consumer Guide Used Car Search