When Cadillac introduced its V-16 for 1930 and V-12 for 1931, Packard had no choice but to offer a new multi-cylinder engine. It took a bit of time to come up with a suitable response, but the 1934 Packard Twelve Sport Phaeton by LeBaron was certainly one of Packard's most elegant efforts.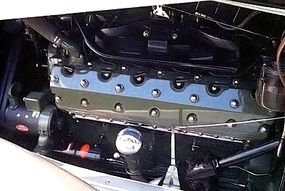 Packard's first response to the new Cadillac engine came in 1932: a 445.5-cubic-inch V-12 boasting 160 horsepower. Called the Twin Six, it became simply the Twelve in 1933, and it carried a number of "individual custom" bodies, such as the Sport Phaeton by LeBaron seen here.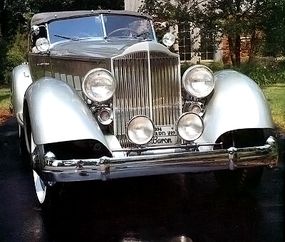 Packard's Series 1108 Twelves for 1934 rode a stately 147-inch wheelbase. A factory-bodied seven-passenger sedan and limo, priced at $4,185 and $4,385, headed the list, but 10 individual customs were listed.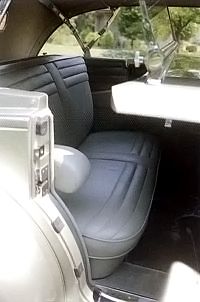 Model 280 was the LeBaron Sport Phaeton, a dual-cowl model that sold for $7,065 -- more than enough to buy a fine home. Despite the size and 5,130-pound heft, this LeBaron phaeton lived up to the "Sport" part of its name via a long hood and body, low roof, and streamlined fenders and rear deck.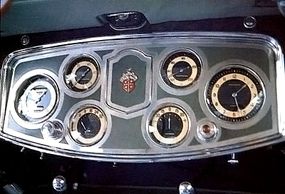 Only 960 Twelves of all types were built for 1934, making the LeBaron Sport Phaeton very rare.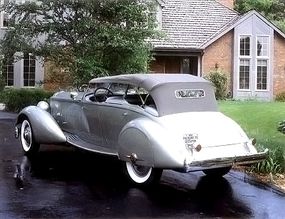 Owned by Fran Roxas of Orland Park, Illinois, this particular 1934 Packard Twelve Sport Phaeton by LeBaron exudes the "class" that made Packard the favorite among fine-car buyers.
For more information on cars, see:
Classic Cars

Consumer Guide New Car Search

Consumer Guide Used Car Search