The 1922 Wills Sainte Claire A-68 roadster was borne out of C. Harold Wills's desire for a greater challenge. Wills was the Ford logo's designer and Henry Ford's chief engineer and metallurgist from 1903 to 1919. Wills's drafting skills helped turn Ford's ideas into reality, but he had ideas of his own.
Wanting more challenge than making minor changes to the T, Wills left Ford to build his own car.
Thanks to the millions he earned at Ford, Wills could not only build a factory, but a model community to go with it. Wills was concerned about the welfare of his employees, and the countryside around Marysville, Michigan, on the Sainte Claire River, not only inspired the badge but also provided a good rural environment for the workers.
The car was as special as the place where it was built. World War I aircraft engines inspired its ohc V-8, a 265-cid unit putting out 67 horsepower. An automatic fan clutch was said to save six horsepower at speed.
In case of mechanical failure, the engine could limp home on one bank of four cylinders. One drawback was that the non-detachable heads -- head and block were cast as one -- made servicing expensive.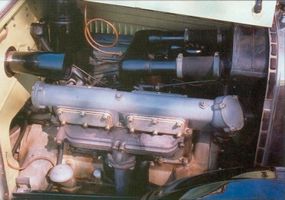 Clever features abounded. The cowl light also lit the running boards. The Sainte Claire had the first backup light -- perhaps because Wills was said to have backed into a few fire hydrants at night.
Planned to be a quality medium-priced car, the Sainte Claire had a 121-inch wheelbase. Open cars weighed about 3,000 pounds. Helping to keep weight down was extensive use of lightweight, but strong, molybdenum steel. Wills and Ford had used vanadium steel in the Model T for the same reasons.
The reasonable size and light weight gave the A-68 roadster good performance and unusually nimble handling for its time. Quality construction and thorough engineering ensured strong customer loyalty.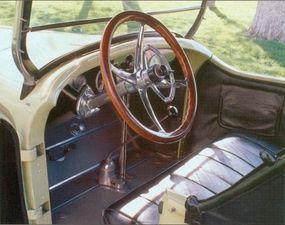 Unfortunately Wills's drive for perfection drove up production costs. He insisted on the best components and would often hold up the assembly line to make last-minute improvements.
The $2,000 car ended up costing closer to $3,000. In that price range, it competed with the big Packards and Lincolns, where its manageable size was a sales detriment.
Sales never reached the planned 10,000 a year and the company was soon in receivership. New financing kept the firm alive and made possible an inline six with detachable head and four-wheel hydraulic brakes in 1925.
The new six set a couple of transcontinental records, but it wasn't enough to save the company, which expired in 1927 after production of 12,000 cars.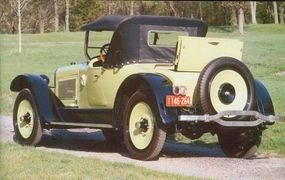 After the collapse of his company, Wills held various engineering jobs and joined Chrysler in 1933 as a metallurgy consultant. Chrysler bought the old Wills factory that same year.
­For more information on cars, see:
Classic Cars

New Car Search

Used Car Search