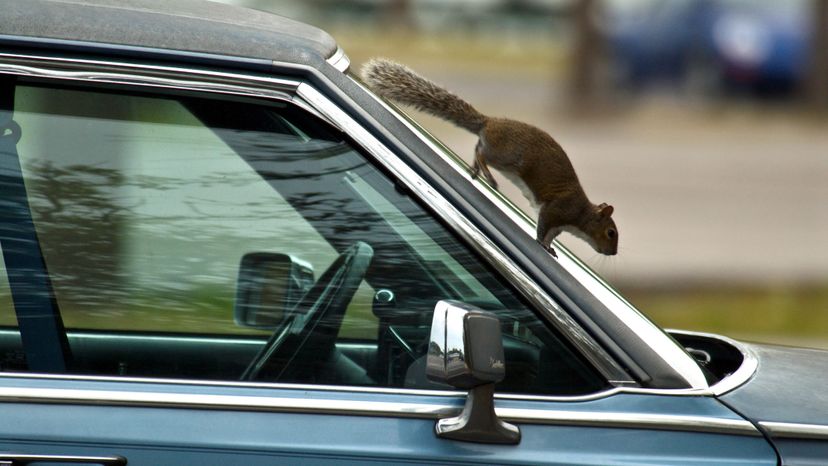 You open up your car door and it hits you like a freight train of funk — the unmistakable stench of death. The source, most likely, is a small animal that crawled into your engine for warmth and got ground up in the works. But getting rid of the odor is going to require a lot more than hanging a second pine-scented tree from the rear-view mirror.
Wild animals including mice, rats, chipmunks, squirrels and opossums have been known to hole up under the hoods of cars and trucks, especially during the winter months. Attracted by the warm, protected environment, they build nests in snug corners and entertain themselves by chewing on the car's electrical wiring (it sharpens their teeth).
In fact, wiring and other interior damage from stowaway rodents is common enough that it's covered by most comprehensive car insurance policies.
One mechanic at a busy California Mercedes-Benz dealership told Popular Mechanics in 2014 that his crew found evidence of animals under the hood — droppings, empty shells, paw prints, etc. — on practically a daily basis. And four or five times a year, a real live rat would leap out of a car.
Leaping out is one thing but what if the animal curls up and dies inside there? Often you don't know this has happened until you smell a very foul odor in your vehicle.